National Mason Jar Day is November 30th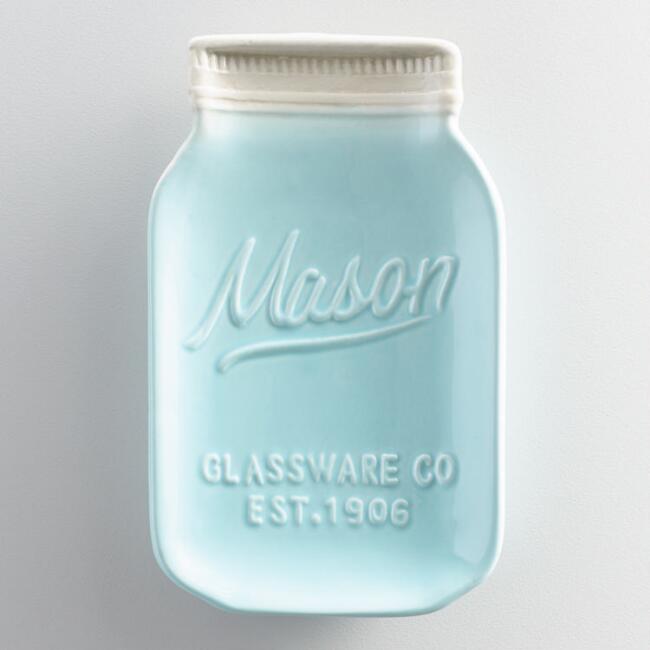 November 30, 2017 3:15pm CST
The Mason jar, named after John Landis Mason who first invented and patented it in 1858, is a molded glass jar used in home canning to preserve food. While some forms of food preservation have existed for centuries, it wasn't until Mason's improvement in screwneck bottles that home canning became a safe reality. The young tinsmith from New Jersey had created a revolutionary design. What made it so successful? Below is a brief expalnation of how the jar works: The jar's mouth has a screw thread on its outer perimeter to accept a metal ring (or "band"). The band, when screwed down, presses a separate stamped tin-plated steel disc-shaped lid against the jar's rim. An integral rubber ring on the underside of the lid creates a hermetic seal. For those who do home canning the Mason Jar makes it possible to pickle just about any garden fruit or vegetable. I remember my Mom's side of the family, who resided in North Carolina, did plenty of Mason Jar canning. I was always curious if that was predominatly a Southern United States thing, because being from New Jersey (U.S.), in the Northeast, I never was very aware of home canning in my state. Here are some other interesting facts about the Mason jar: -Mason jars had hundreds of variations in shape and cap design. After it was discovered that Mason's patent had expired, many other manufacturers produced glass jars for home canning . -Colored jars were considered better for canning because the color blocked some light from reaching the food, which helps to retain flavor and nutritional value longer. -Antique canning jars are often sold through antique stores and auction sites such as eBay. The value of a jar is related to its age, rarity, color, and condition. Mason jars are also very vesatile and have been used for many other purposes. Perhaps you have used a Mason jar in this way. They serve as excellent flower vases, do it yourself projects for gifts, and containers for pens or recipes. Thanks to this improved invention we can (no pun intended) all enjoy summer foods during wintertime. Source- Wikipedia & National Day Calendar.com Photo- worldmarket.com
7 responses

• Bunbury, Australia
1 Dec 17
For many years - before the internet I guess - I didn't know what 'canning' was. It's always called 'bottling' in Australia. We mostly have Fowler or Vacola jars here but they work on the same principle.

•
3 Dec 17
Thanks for the response. It is interesting to discover a different term for the canning process.

• Los Angeles, California
30 Nov 17
I was going to say vintage Mason jars have value but you mentioned it.


•
3 Dec 17
I have bought canned plum jelly. What I like is how long it does keeps. How's your weekend going?

• Johannesburg, South Africa
6 Dec 17
@dgobucks226
plum jelly sounds good. My weekend was busy, I don't know what is going on with time. How was your weekend and beginning of the week?

•
6 Dec 17
@bluesa
Kind of hectic. Trying to post, shopping and decorating for Christmas, creating my music playlists, getting my exercise in...before you know it's the middle of the week! And I still have much more to do. December is fun but busy




•
3 Dec 17
Very neat! That was some time ago. Are they still around in some form today?

• Switzerland
4 Dec 17
@dgobucks226
Yes, they are still around, very similar to the one in the photo.


• United States
1 Dec 17
Excellent article. What a great invention, one that has remained relatively unchanged

•
3 Dec 17
My Grandad, who lived in North Carolina had a great collection of Mason jars in his basement. He and his wife did quite a bit of canning when they were living. I wish my Mom had taken home a few of them


• United States
4 Dec 17
@dgobucks226
Oh that is special. I have one of my great grandpa's pint jars

• Toccoa, Georgia
3 Dec 17
That is very interesting to learn about it's history.

•
3 Dec 17
Thank you. It was an interesting article to share. Thanks for reading it


• Toccoa, Georgia
3 Dec 17
@dgobucks226
Your welcome


• Rochester, New York
1 Dec 17
I love mason jars. I have various sizes of them that I drink out of. There's nothing like drinking iced tea or a lemonade from a mason jar during the summer. The jars seem to make the drink taste better for some reason.

•
3 Dec 17
Very interesting. Something I never tried, but could easily picture doing. Another useful purpose for the Mason jar

Thanks for your comment, Lisa.