Do your cup handles break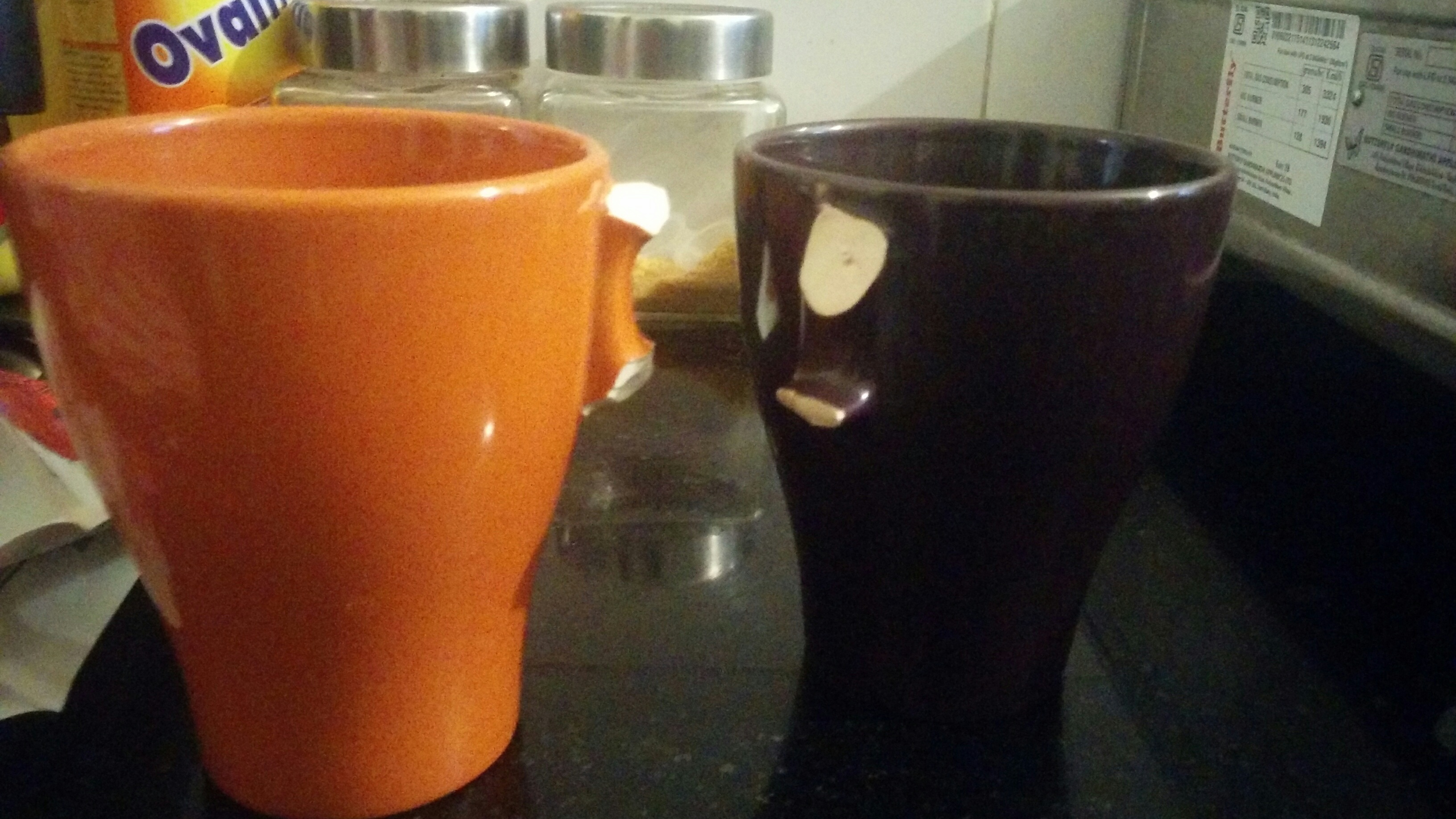 India
4 responses

•
6 Dec
My cup handles are fine and sorry yours broke.

•
6 Dec
@pitstop
pitstop. so do you hold on to the cup since you do not have a handle anymore?


• United States
1 Dec
I hope they bring you joy. But that to me is trash. I could store that in my kitchen. I know things get bad but not that bad. But some people like stuff like that. Have a nice day.

• United States
2 Dec
@pitstop
That is very good you enjoy them.

• India
2 Dec
@sharon6345
I guess the coffee tastes the same irrespective of whether the handle is intact or not.


• Hyderabad, India
1 Dec
Using broken utensils especially for a drink is not good. I never use broken cups and saucers if they get damaged. I just keep them aside or

• Delhi, India
1 Dec
yeah, all the time and I still use them.