Great deal at Ollies!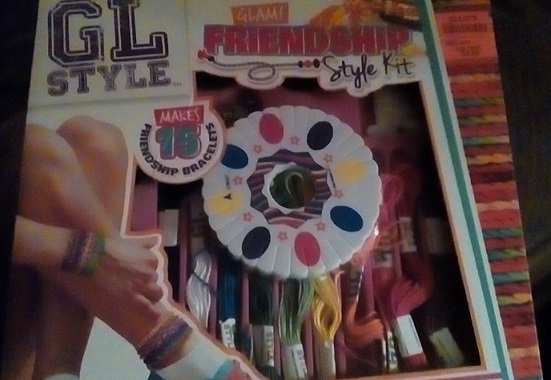 United States
December 2, 2017 7:27am CST
Yesterday, we did a little bit of window shopping for some more ideas for the girls. They were with us, so we really didn't buy much except for a few fun things. My husband found them some adorable christmas coloring books for 79 cents. So now all the girls have one. Then I found this sweet bracelet making kit. I know I already bought one similar at a thrift store that had two rounds one in it. But there ARE 3 of us making these bracelets. So now we all can have our own to be working on (so far round one is easier than the square one). at 2.99 for the round lop thing, 10 things of embroidery thread, beads and other fun things.. I couldn't pass it up! The threads alone were worth the price!
8 responses

• United States
2 Dec
Those were some really good deals.

• United States
2 Dec
Those definitely are prices not pass up. That bracelet making kit looks like so much fun.

• Green Bay, Wisconsin
2 Dec
That's a great deal for the kit. You found some nice things for the girls.

• United States
2 Dec
Those are some good bargains. We have an Ollies about 20-25 miles from us. We haven't been in it in awhile. Need to check it out next time we are over that way.

• Bunbury, Australia
2 Dec
I'm sure you will all have a lot of fun making bracelets.