Peeping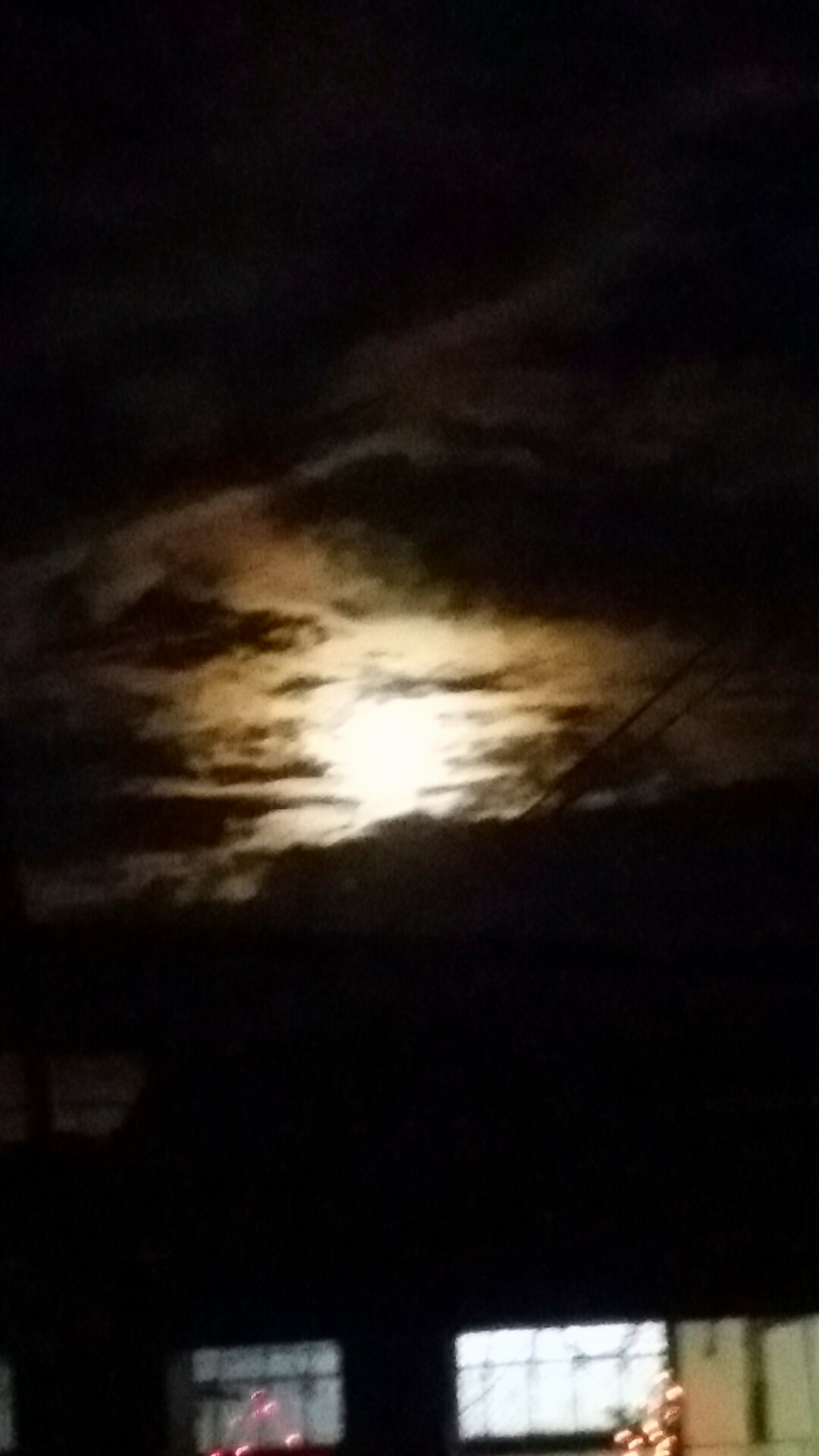 Philippines
December 3, 2017 4:04pm CST
Early evening last night while I was in the kitchen, I peeped through the window and saw the full moon at its biggest and brightest ever. I immediately glanced at the calendar in the kitchen and read it was full moon. I went out of the house with the phone and focused it to the east where the moon was rising. I had to enlarge the image of the moon in my phone so this is what I got. The full moon was peeping through the clouds. A nature - lover that I am, I exhaled a deep sigh and appreciated the beauty to behold. Have you seen the moon at its fullest last night? I did.
10 responses

• United States
3 Dec
I did see it last night. It was a beauty.

• Philippines
4 Dec
yes it was. even tonight, i will go out and see the moon again.

• Germany
4 Dec

• Philippines
4 Dec
@thelme55
you will, my friend, as long as your skies there don't have clouds.

• Philippines
4 Dec
Lovely photo. Thanks for sharing it. No, I wasn't able to see the full moon last night.

• Philippines
4 Dec
you can still see the moon tonight but maybe there will be a shaded part already. the picture is blurred, but it does look bigger if you compare it with the distance of my house below the moon (the lights)

• Philippines
4 Dec
@ridingbet
heard it was the last supermoon for the year. Next January there will be two.

• Philippines
5 Dec
@allen0187
yes and next January, it will be on the 3rd.


• El Paso, Texas
4 Dec
Nice shot, it was similar here, too many clouds to get a really good shot.

• Philippines
4 Dec
true, but i some areas, the night skies were without clouds so the moon was so visible.

• El Paso, Texas
4 Dec
I know, it's so odd that usually it is not cloudy here very often yet it was on the night of the full moon
@ridingbet

• Philippines
4 Dec
i think that is the last of the supermoon this year, because the next time that the full moon will appear in our night skies will be next year on January.

• United States
7 Dec
@ridingbet
It is our last this year. I'm in Florida now and the moon seemed to rise right out of the ocean, huge still and bright orange!!!

• Philippines
8 Dec
@DianneN
i am always in awe if i see pictures of the full moon, in bright orange color, rising above the tall buildings, and compared to the moon appearing here, your moon there is like as big as a saucer at the background of some silhouetted buildings.



• Philippines
4 Dec
yes kabsat. i had to fry eggs and cook rice for us humans, and the dogs too.

• Philippines
4 Dec
@ridingbet
I am sure I can't wake up so early. I will try to change my working schedule in the morning.

• Philippines
4 Dec
@Shavkat
but what time do you engage in your online teaching? is it night time?



• Philippines
5 Dec
the moon when it appeared in clearer skies, was so big and bright. i could not shoot that time because there are many lights of passing vehicles.

• Philippines
4 Dec
Thanks for telling this I look outside and see the full moon. It's big and glowing. It's beautiful


• Philippines
11 Dec
the full moon is waning now. and the nights are getting longer, and colder as well

• Batangas, Philippines
4 Dec
Its nice to witness nature like that.