Never give up!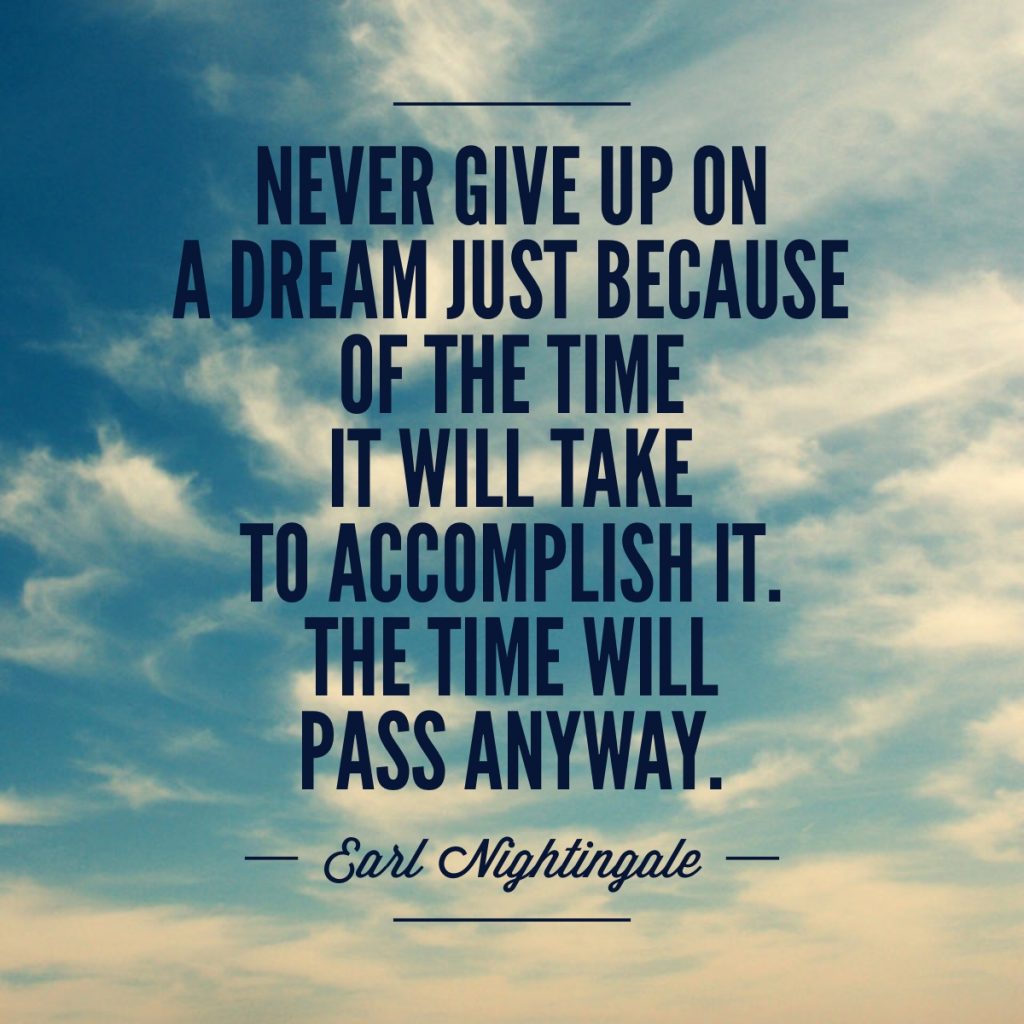 New Delhi, India
December 3, 2017 11:55pm CST
Dreams are those aspects of our lives for which we people do so much and are highly dedicated. Sometimes we have dreams which take a lot of time to accomplish, and a lot of patience and perseverance to imbibe. Yet when we are able to fulfill them, the feeling and essence is epic and magnificent. It's really worth the effort to go after your dreams. We should never give up on our dreams. The more we are dedicated, the higher are the chances of achieving what we desire. What do you think?
10 responses

• Delhi, India
4 Dec
We should dream big and should work for it ceaselessly.

• Philippines
4 Dec
Beginning is always the hardest

• Kenya
4 Dec
I'm never giving up on my dreams as long as I'm breathing

• Kenya
5 Dec
@shubhu3
Thanks for the encouragement. I'm aways keeping my head high

• Bunbury, Australia
4 Dec
I think you are right but as I get older I get a bit more cynical about reaching dreams. Maybe it's because I don't have much time left if I want to reach any of mine that I haven't already.

• Bunbury, Australia
4 Dec
@shubhu3
That's very true. Thanks for the encouragement.


• India
4 Dec
No never give up.. should try and try again


• Philippines
4 Dec
I still have hopes and dreams for a better tomorrow or future for my life and family. I will never give up on my dreams I know they will happen

• Quezon City, Philippines
4 Dec

• China
4 Dec
We always say we should never give up,but only few people realize it