vegan tomato sandwich? Who knew.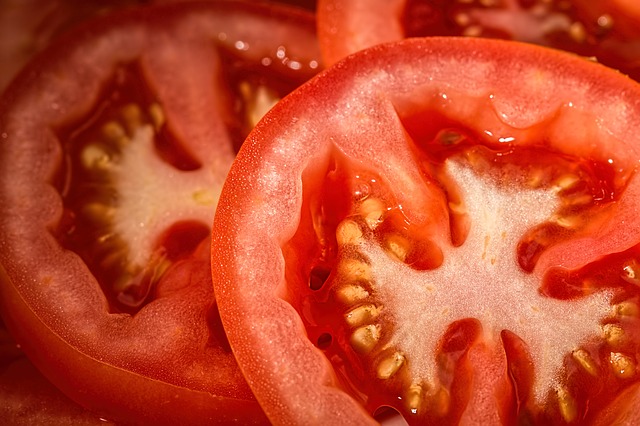 Dallas, Texas
December 5, 2017 7:07pm CST
To be a meat eater at the end of times is kind of like living in denial, or I don't care? I mean, if you want to you can make your bacon well, meatless by going vegan! Did I hear you say, "HOLD THE MAYO" ? 'cause mayonnaise contains egg yolks. So what would work better than making a vegan version of the famous BLT! Well, you could just use that black bean stuff or stuff made from Tofu? I will just have a tomato. No bread, just salt and leave it at that. Only I ain't VEGAN! So I will make my BLT with bacon, lettuce and tomato with plenty of mayo on it. LOL. Then there are those who favor a meatless diet so for those of you who are bound by a certain humanitarian way of looking at food, the link below might be of interest to ya. Enjoy! What's your take on going Vegan during the so called end times?

What is a vegan and what do they eat? Read on to find out what you need to know about a vegan diet and eating vegan. A definition and more.
7 responses

• El Paso, Texas
6 Dec 17
If God wanted me to be vegan I would have been born a rabbit, however, He made me an omnivore so I eat both veggies and meat or fish.

• El Paso, Texas
6 Dec 17

thanks
@Happy2BeMe
it's good to know I ain't alone. I do love animals and hate anyone who is cruel to them but still, I am watt I am.

• Dallas, Texas
6 Dec 17
I would not be willing to give up bacon either, lol


•
6 Dec 17
Still want to eat meat, I love tomatoes though.

• Dallas, Texas
6 Dec 17
I have to say, I am one of those who will eat all kinds of meat, fish and poultry but thinking about all the things that I could eat instead and I think more along the line of beans, rice, tofu, soybean burgers and I start to think, HOW BORING IT WOULD BE that is, for me. I respect the animals I choose to have for dinner and again, there is a certain degree of logic to going Vegan, but again, I am not all that logical.

• United States
6 Dec 17
I have a few vegan meals and Ilve them. I am new to the whole meatless stuff. But I would love to learn to cook tofu though. I just don't' drain it well.

• Dallas, Texas
6 Dec 17
They make tofu burgers and they are well, different.

• Los Angeles, California
6 Dec 17
What to do when one doesn't like tomatoes as I do?

• United States
6 Dec 17
I'm allergic to every meat except chicken, so I guess that makes me a vegetarian of sorts.....