A gift from my Secret Santa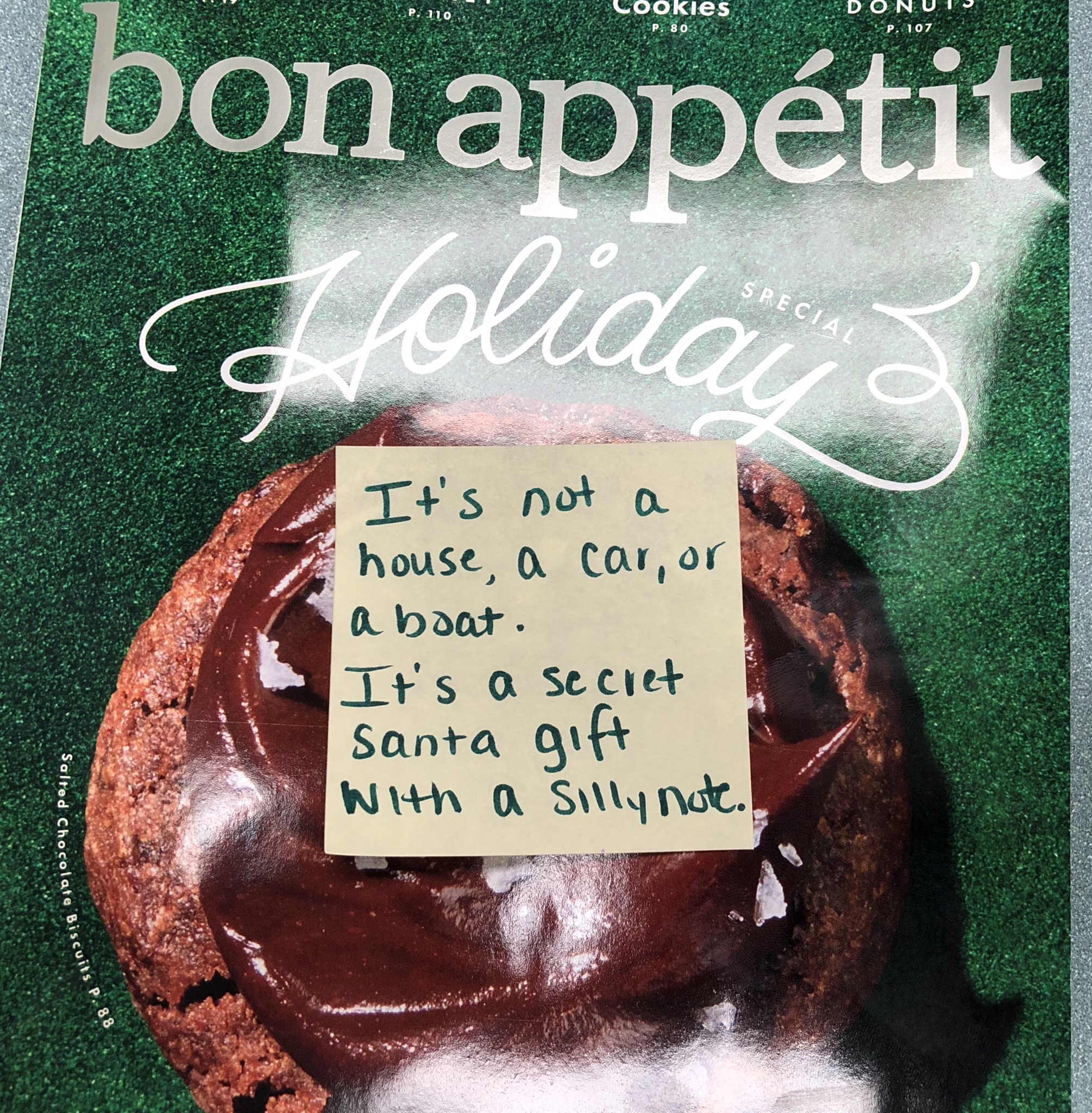 United States
December 6, 2017 8:30am CST
We are doing Secret Santa here at work this month. If you chose to participate you were given a page that a coworker filled out with some information about them: favorite snacks, favorite magazines, hobbies, favorite drinks, etc. That way you have an idea of what to get for and give to the person that you have. Most people give little gifts 2-3 times a week. Today I received December's edition of Bon Appetit magazine. I'm pleased with that because I love to cook so a cooking magazine is right up my alley. The cover promises a recipe for the "best brisket ever". That totally caught my eye instead of the iced chocolate cookie depicted on the cover. This was a fun gift!
6 responses

• Canada
6 Dec
That is a fun gift! enjoy!

• United States
6 Dec
good morning and very nice there.Cool

• Los Angeles, California
6 Dec
That is right up your alley.

• Jacksonville, Florida
6 Dec
Well that's awesome, someone definitely paid attention!

• United States
6 Dec
Something you would use is always nice.