A family tradition--Christmas ravioli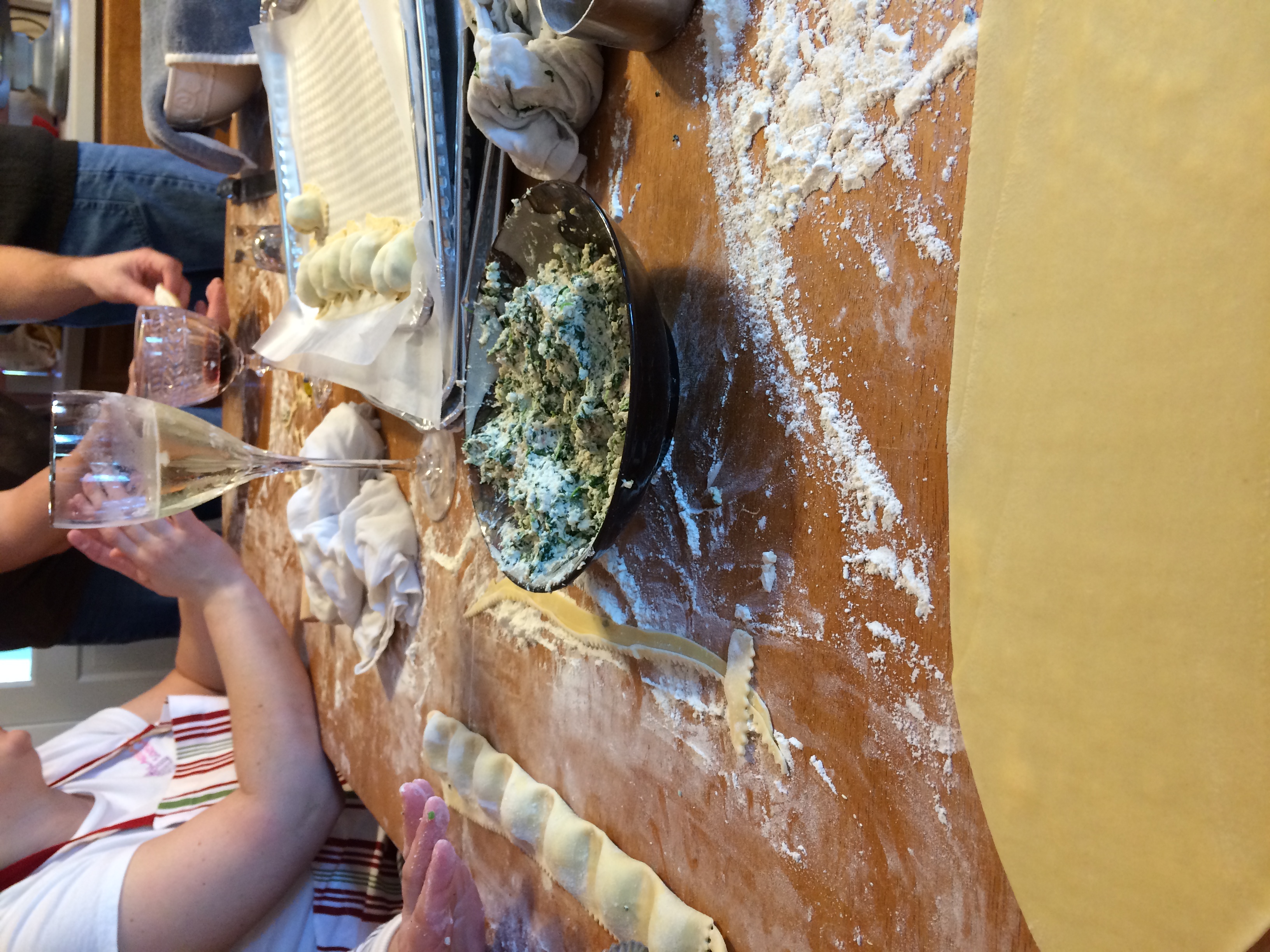 United States
December 6, 2017 6:07pm CST
My father's Italian side of the family has been making homemade spinach/meat/ricotta ravioli for generations. It dates back to when they were still back in Italy. When my dad was growing up, they used to make them for big holidays (Easter, Thanksgiving, Christmas) that morning in addition to the traditional roast turkey, ham, or whatever. I can't even imagine how they did that because they had to hand-crank the pasta machine which takes forever and is very tiring. I remember when I was a child and a young teen, we were still using that damn manual pasta maker and we all had to take our turn cranking. Then my parents got a KitchenAid stand mixer with the pasta roller attachment and that was a serious game changer! Now we all get together earlier in the month of December to make about 700-800 ravioli, freeze them, and bag them up for the different Christmas dinners that go on amongst the family. It is a fun tradition that we all look forward to. We laugh, we drink mimosas, we tease the men that they are making the dough too thin/thick, etc. We even save the pasta scraps from when we trim and seal the ravioli and we use that to make a big fresh pasta (with pesto, potato slivers, and pine nuts) dinner to have that night. Ravioli day is this Saturday. I can't wait! I always forget to bring my ravioli cutter. I am hoping to break that unfortunate tradition this year.
4 responses

• Moses Lake, Washington
7 Dec
Sweet family tradition. I'd love to come begging.

• Moses Lake, Washington
7 Dec
@NJChicaa
We have thought about buying an electric pasta maker for our Christmas gift. Years ago we had a hand pasta roller and could not get the hang of it.


• Los Angeles, California
7 Dec
I would try a sample of that.

• United States
7 Dec
Haha thanks. They are so good. My husband always says "why all the effort? Just buy them frozen" but he was raised in a house that didn't DO Italian food. He also doesn't understand why I make my own pasta sheets and sauce when I make homemade lasagna. He thinks that frozen Stouffer's would be just as good.


• Colorado Springs, Colorado
9 Dec
Ravioli day already? Have fun!

• Hyderabad, India
7 Dec
It is nice to hear about the continuance of family tradition. A nice and compact family. God bless.