I have seen so many posts about Christmas that I would like to share our Hannuka with you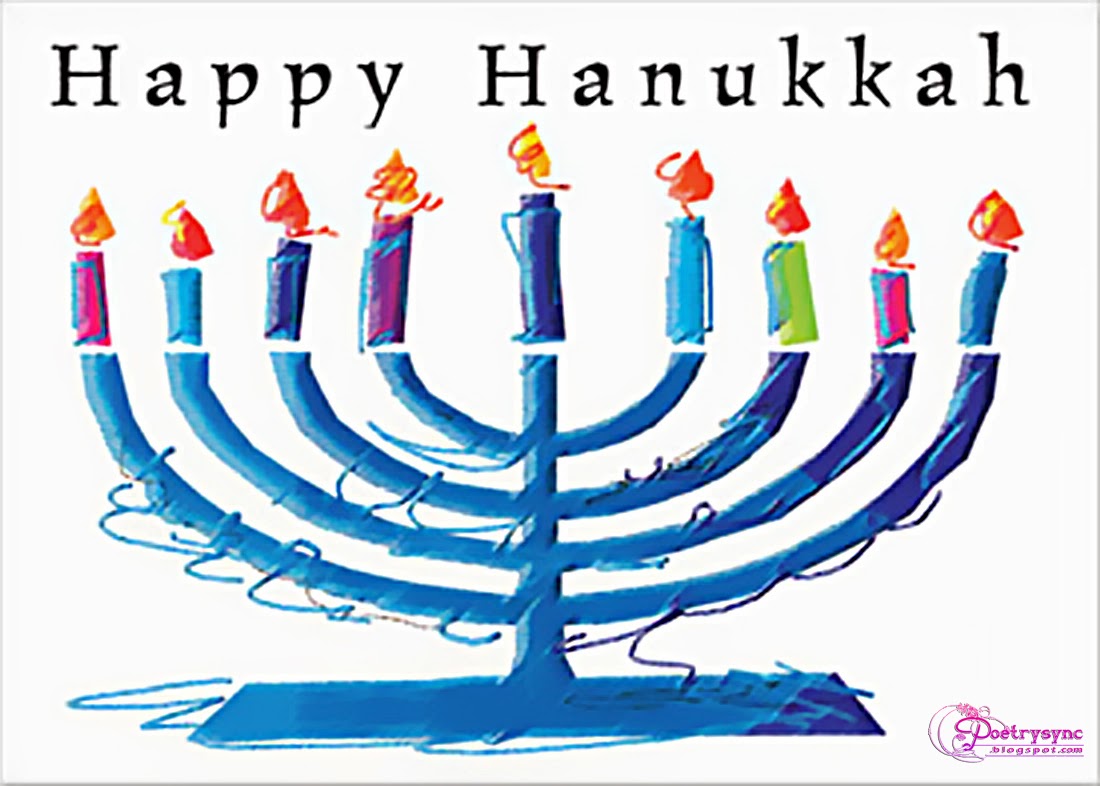 December 6, 2017 9:00pm CST
Yes Hannuka and Christmas both come around this time of year and usually in the month of December. This year Hannuka comes before Christmas. We celebrate for 8 days. We light a Hannukia and the one we start out to light is in the middle or may be at the end it is called a Shamus. We light that each night along with one other till we get to the 7th day where 8 lights are or candles are lit. People put them in their porches in their windows to share with all. It is the Festival of lights. The Hannukia was only suppose to burn once but a miracle occurred and it burned for 8 days and that is why we celebrate the holiday for that amount of time. We eat jelly donuts and potato pancakes and give gifts. We spin something called a dreidl. They have changed so much from when I was growing up. Now, they have ones that are laser and spin around and sing Hannuka song. It is a fun time of year not only for children but adults and animals too. My Sophie one time loved to watch the dreidl spin around in a circle. I am including a picture here of a Hannukia so you can see it.
6 responses

• Philippines
7 Dec
I no longer believe in religion but feel uncomfortable with the label "atheist". I was raise in the Catholic faith and the Christmas of my childhood were not only about opening presents. There was still the spirit of goodwill and religious reverence that I do not find in the overly commercialized celebrations today. I have a feeling your Hanukkah celebrations still manage to have as it's focal point it's religious significance.

•
7 Dec
josefina, not to all but yes there are those of us that look at our holidays as very special to us and mean more to us than to others. We have so much history behind our holidays that my trying to explain does not really do the holiday justice. Even though you do not believe josefina I will still wish you Happy Holidays.

• United States
7 Dec
Thanks, that was really interesting.

•
7 Dec
Vicki, you are welcome and glad you found it interesting. Happy Holidays.

•
7 Dec
@1creekgirl
Thank you so much Vicki and have a good holiday.

• Riga, Latvia
7 Dec
I have many friends of the Jewish faith so I know Hanukkah well. Hope you will have a Happy Hanukkah.

•
7 Dec
Thank you Sandra. That is nice that you have Jewish friends.


• Bunbury, Australia
7 Dec
That is really interesting. Thanks for this information and Happy Hannuka to you.


•
7 Dec
Rdrick, I guess I did not explain it very well so I decided to find some information that may help you understand it more. This is a little bit. I hope it helps you. Hanukkah (/'h??n?k?/ HAH-n?-k?; Hebrew: ????????? khanuká, Tiberian: khanuká, usually spelled ?????, pronounced [?anu'ka]in Modern Hebrew, ['?anuk?] or ['?anik?] in Yiddish; a transliteration also romanized as Chanukah or ?anukah) is a Jewish holiday commemorating the rededication of the Holy Temple (the Second Temple) in Jerusalem at the time of the Maccabean Revolt against the Seleucid Empire. Hanukkah is observed for eight nights and days, starting on the 25th day of Kislev according to the Hebrew calendar, which may occur at any time from late November to late December in the Gregorian calendar. It is also known as the Festival of Lights and the Feast of Dedication. The festival is observed by the kindling of the lights of a unique candelabrum, the nine-branched menorah (also called a Chanukiah/Hanukiah), one additional light on each night of the holiday, progressing to eight on the final night. The typical menorah consists of eight branches with an additional visually distinct branch. The extra light, with which the others are lit, is called a shamash (Hebrew: ????, "attendant") and is given a distinct location, usually above or below the rest.[1] Other Hanukkah festivities include playing dreidel and eating oil-based foods such as doughnuts and latkes. Since the 1970s, the worldwide Chabad Hasidic movement has initiated public menorah lightings in open public places in many countries.[2]