Harvey Weinstein is a product of the dream factory?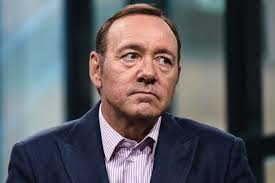 Northampton, England
December 7, 2017 5:41am CST
The Harvey Weinstein revelations and following sexual abuse claims in the film industry and beyond have got out of control. The problem with Hollywood is there is an oversupply of beautiful women who want to be famous and under supply of jobs. 99% of girls that go to Tinsel Town to be famous will never get paid for acting work. If you are hot you have a commodity so why waste it in an office or some boring job when you can be rich and famous? That lust for fame attracts, and creates, sharks in the industry, Harvey the biggest. To get fame you have to sell your soul. Most of the women making complaints are actresses and many of their complaints fairly trivial, say compared to the Syrian War and the Mediterranean migrant drownings, complaints that get them media attention, exactly what their career needs. They are actresses after all. Some are clearly playing a role here. I don't believe that many were raped by these players in the industry but I do believe that the accusations have become a commodity to the accused. Something they have long forgotten about and dismissed has now become newsworthy. In fact the trivial stuff doesn't help the women who have been seriously attacked. The Al Franken stuff is ridiculous. The Kevin Spacey stuff is ridiculous. Spacey seems to have been named for simply not coming out as gay. Now we know what American Beauty was really about. The 14-year-old boy thing is a bit Michael Jackson but who wants to talk about Hollywood's rent boy culture? Rupert Everett's brilliant biography details just how many young actors would get involved in selling their bodies to pay for their dreams. The industry is grubby folks and many nightmares behind those dreams they sell to you in the movies. Now, some of the women who made public complaints about Harvey were still working with him well after the event happened. He is clearly a letch and a pervert and needed to be smacked around the face more by women in the industry to stop this happening. I get that he has power in the industry and if they didn't comply they may not get work with his organisation but then they would simply tell the cops what he did? He and others like him were allowed to get away with it as too many women didn't complain, the greatest crime being another girl would have to suffer it in that audition queue because of the 'Omerta'. Why did these women not come forward on mass back then? The answer is probably unpalatable to other women in that they will do what is needed to get ahead in the fame businesses, if you can excuse the pun, a very male trait for getting success. It's a tough world out there guys. In the Biblical flood only 1-in-999 would get on the arc. Liberal, feminist and Lesbian groups have piled in on men in the industry to get out their frustrations to stoke the fire some more, hot head feminist Rose McGowan at the front like Kate Winslet on the Titanic with the wind in her hair, who claimed Harvey, raped her. As a British guy, like 90% of other British men, we are left bemused by all this as we tend to treat women with respect here and somewhat shy of being aggressive with them. Whisper it quietly but I suspect most single women here would like men to be more forward and masculine these days. Reproduction and marriage levels are at an all time low in the U.K. The reality is most of these complaints are about lawyers, money and compensation. We know Charlie Sheen was paying a million dollars a year to keep people quiet who knew he was HIV positive and prepared to sell stories about their relationships with him unless he paid up. Vexatious and litigious claims make big bucks in the U.S. Did you know 1-in-99 people in the U.S are lawyers? I'm not saying these actresses made up their abuse but I am saying many are cashing in on it in pursuit of those Hollywood dreams. There will be few court cases after this dies down but a significant amount of pay offs out of court.
3 responses

• Derby, England
7 Dec
I am fascinated to know how they will prove these historic accusations. I think things like rape should be investigated but hands on knees and bottoms are just something the women should have slapped the man's hand for doing or told them to get off!

• Fairfield, Texas
16 Dec
This whole thing has gotten so out-of-hand that it makes me sick
@thedevilinme
.

• Preston, England
12 Dec
the accusar=tions sound credible enough - some of the accused have admmitted the incidents including Franklen and Spacey - the ones who really need bringing down are Judge Roy Moore and Donald Duck Trump