Tips for Men Concerned About Sexual Harassment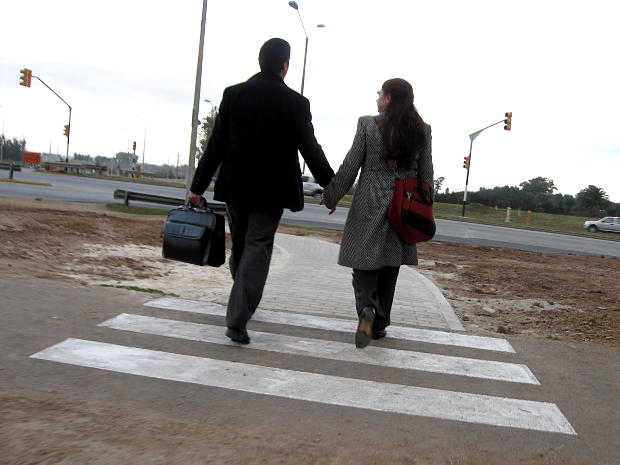 Laguna Woods, California
December 7, 2017 2:29pm CST
One of the things which has amazed me about the men who have been accused of sexual harassment is how clueless most of them seem to be when confronted with their inappropriate behavior in business settings ... whether that setting is in an office, on a movie set, in the halls of Congress, or in the White House. As a result, I thought I would put together a few common sense tips for all these men who apparently were never given even the most basic rules for approriate behavior around women. If you have more tips, please add them in the comments section. 1. Do not date, touch, kiss or get romantically involved with any girl under the age of 18, especially if you are over the age of 21. In fact, it would be a good idea to stay away from all high school girls, if you are not in high school. That should make it simple. 2. Other than a brief, professional handshake, do not touch a woman in any business setting. If you are being photographed together, you may put your hand on her shoulder, with permission, but no lower. 3. Just because you are interested in a woman, does NOT mean she is interested in you, no matter how rich, powerful or good-looking you think you are. 4. If you want to find out if a woman shares your interest, ask her on a date. If she turns you down, you have your answer. 5. Do not stalk, harass, or repetitively pester a woman who has indicated she is not interested in a relationship. Do not shout out to a woman or whistle at her if she is walking down the street. 6. Do not expose your naked body parts to a woman, either in person or through a photograph, unless you are both in a private location, you are in a relationship with each other, and she has clearly indicated she is interested in seeing you naked. Anything which is normally covered by clothing in a business or professional setting should remain covered, until you are out of the office and in a mutually agreed upon romantic situation. Basically, guys, stop acting like idiots. Every woman is not interested in you. Your naked body is probably not as cool as you think it is. Start showing women a little respect.
10 responses

• Pittsburgh, Pennsylvania
10 Dec
Good rules and i wish those men who have done it that we hear about on the news read this and think about their actions. There is no excuse for a man to do what those men have done

• Laguna Woods, California
11 Dec
@Marty1
- I agree. There is no excuse for some of the things these men have done. I think we need to draw some clear lines in the sand and let both men and women know what is appropriate, like a handshake, and what is inappropriate, like taking off your clothing during a business meeting. I would think that it would be obvious, but apparently some men never got the message!

• Pittsburgh, Pennsylvania
11 Dec
@DeborahDiane
I would agree lots of mems didn't read the memo when it went around. But there are good men as my dad was one. He would never even consider doing something like that! In fact, he was such a gentleman that he walked on the outside of the street when walking with my mom and me. My mom said it was an olden day's thing so the woman would no possibly get splashed from cars on the toad if it were raining but he did each time even sunny days


• Moses Lake, Washington
7 Dec
I am glad I got on my husband when he told me that a higher up supervisor type woman put her hand on his knee- I am glad I told him to go to the union and complain. That ended up in a big meeting with her and other big wigs and hubby and the union rep. The woman said it "was her culture" to be touchy feely. He wondered aloud if she would have touched a sighted co-worker like that??

• Laguna Woods, California
10 Dec
@sallypup
- Good for you and your husband! My husband also had young women who came on to him, but he avoided them whenever something like that happened over the years. People know right from wrong. Some people just choose to do wrong.

• Moses Lake, Washington
10 Dec
@DeborahDiane
The woman supervisor should not have pulled a power trip on my husband.

• Moses Lake, Washington
11 Dec
@DeborahDiane
The woman supervisor did not have permission to touch my husband's knee- that sounds weird, doesn't it? Who touches knees in a workplace??



• Laguna Woods, California
12 Dec
@TheHorse
- I would have thought that 100% of all men should know these things. Apparently, I was wrong. I can't even believe there are any American men at all who thought it was OK to do the things they were doing, especially in business settings. I thought I would write the post for those who seem to be totally clueless and say things like "I thought the interest was mutual." Unbelievable!




• Pleasant Hill, California
12 Dec
@DeborahDiane
I can't speak for others. I guess I don't hang around with that kind. (Nor do I vote for them, even if I don't like the alternative.)

• Laguna Woods, California
10h
@TheHorse
- I was so relieved that the people of Alabama did NOT elect Moore. I had assumed they would, so this raised Alabama in my esteem. It would have been disgusting to send Moore to the Senate.



• Laguna Woods, California
12 Dec
@DianneN
- I hope a few of those perverts read this, too. I actually Tweeted out a link to this article, and put a link to it on Facebook, too. It seems to me there are a few, very few, men who are absolutely clueless!

• United States
12 Dec
@DeborahDiane
Good for you! There are many clueless men, but we already knew that. HA HA!



• Pleasant Hill, California
9h
@DeborahDiane
I don't mean to blame the victim(s), but (some) women have to be taught not to idolize men who buy into the whole power and control thing. I had one client in Oakland who told me that the more people a man had killed, the more attractive he was to her.


• Laguna Woods, California
7 Dec
@1creekgirl
- Thank you. You would think someone would have already said this to men, but apparently that has not happened.

• United States
7 Dec
@DeborahDiane
I think in some places they've gotten away with so much because of their power and/or wealth that they thought it would go on forever.

• Laguna Woods, California
7 Dec
@1creekgirl
- I agree with you. I hope that young men and women, starting out in life, have been able to learn a few things by watching what has happened to their bosses and these celebrities. Hopefully, no one will have to go through this is another few years.

• Northampton, England
9 Dec
What about if the woman wants to exploit the situation to further her career?

• Bunbury, Australia
7 Dec
Good advice. Some men think they are God's gift to women even when their paunch stops them seeing their toes.

• Laguna Woods, California
10 Dec
@JudyEv
- Ha ha! We have all known men like that, and sometimes they can be very pushy about it.

• United States
7 Dec
This is a very detailed list that would save a lot of guys a heap of trouble. No matter the gender, respect for those humans who cross our paths is key.

• Laguna Woods, California
10 Dec
@Corbin5
- I agree that regardless of your gender, we all need to respect other people.


• Laguna Woods, California
7 Dec
@MALUSE
- You make a good point. I never put my hand on the shoulder of other people when I am being photographed. Some of the women have complained about men putting their hands on their buttocks or up their dresses, which is why I said this. However, you are right. They should not have to touch another person at all.

• Philippines
10h
There are simple, practical tips. They're easy to be followed. What about if the men are being sexually harassed by women. What shall we do? Do the women have tips too?