Ordered to make a ring for me.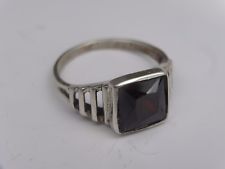 Hyderabad, India
December 7, 2017 10:19pm CST
Do you remember that I have purchased a snakestone in Varanasi? I hope so. Yesterday when I approached the Goldsmith he was in the market for some work and requested me to come to the shop after an hour. I have postponed it and went to his shop just now. After seeing the stone he could identify it as SNAKESTONE. But, he did not reveal the value and benefits of the stone as he did not want to. I could guess it. This is a rare stone and unless he searches for it with a desire he cannot get it. Moreover, it will not be available in any ordinary jewelry shops, except with snake charmers. He suggested me to have that in a pendant. I did not like it. I asked him to make a ring. He finally agreed to make a ring and requested a time of 4 days. He weighed the stone and I have noted it. It was 0.86 milligrams. He told me that he would make a ring with 4 gms of silver. I said o.k. and came out of his shop. So for the festival, this is going to be my new ornament and the first ornament that I would wear for the New Year 2018 Did you purchase any ring or ordered any for the festival?
1 response

• Malaysia
8 Dec
Nope, can't afford, show us the ring when it is Done