Watching Fireworks 18th Century Style.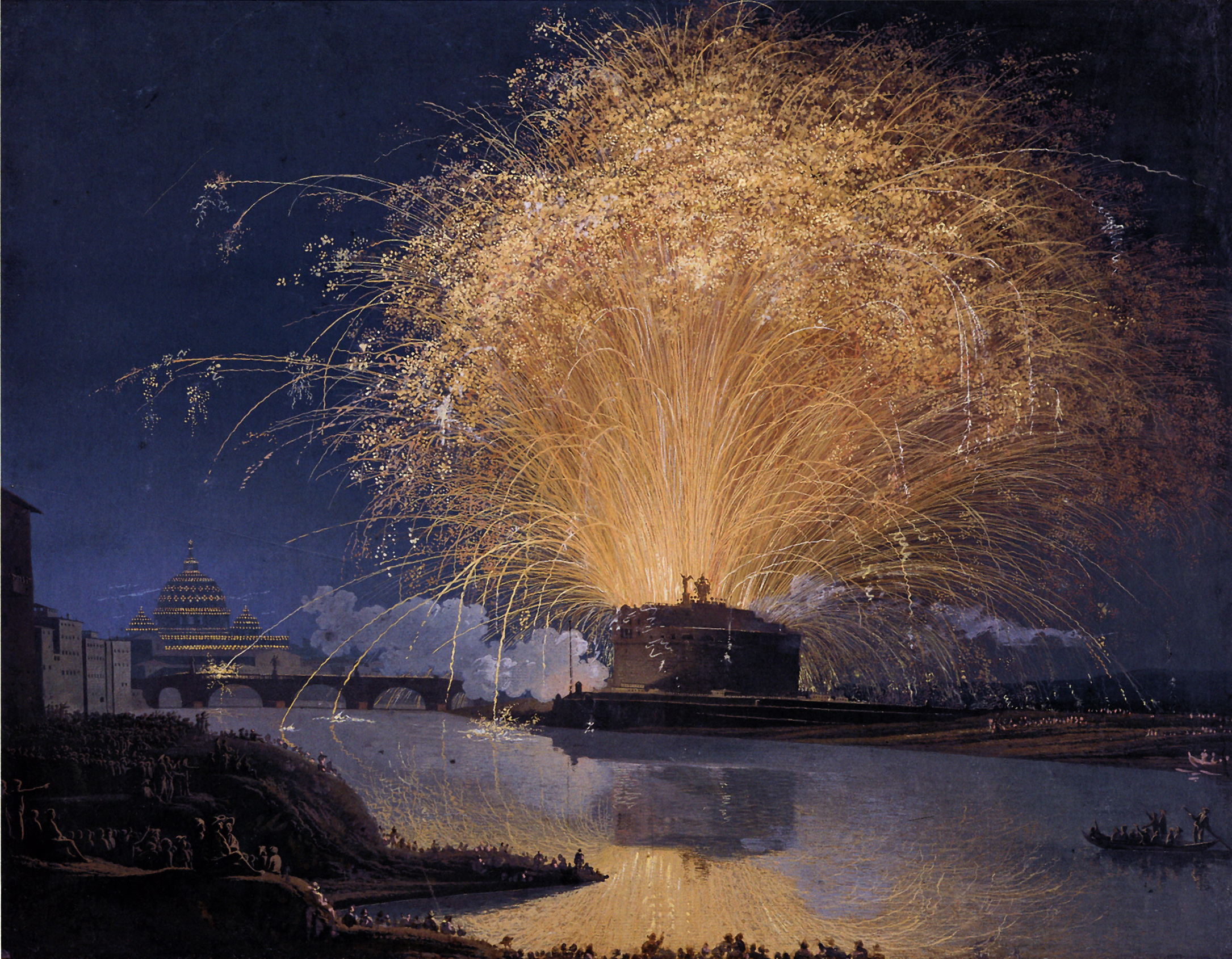 United States
December 9, 2017 11:26pm CST
This artwork titled, Fireworks over Castel Sant'Angelo in Rome, is by Jacob Philipp Hackertfrom in1775. Today, fireworks are safely shot into the sky above the spectators, but at the time they were set at ground level. I can imagine a great amount of singed clothes and hair about to happen. The best fireworks are made by Gandalf, especially the dragon in the video. @LadyDuck has added a comment below that is very interesting and informative about the fireworks pictured in the painting. Side note, Pippin and Merry aren't bumbling idiots in the three Lord of the Rings books.

A very amusing scene from Lord of the rings - The fellowship of the ring. Hope you enjoy it as much as i do. 1080p Full HD!
4 responses

• Banks, Oregon
10 Dec
Awesome fireworks painting.

• United States
10 Dec
Thank you for commenting, since only two people did so. Your comment was much appreciated.

• Switzerland
10 Dec
The fireworks of Castel Sant'Angelo in Rome were not set at the ground but on the different levels of the towers of the Castle. They were called "Girandole di Castel Sant'Angelo" (Swirls of St Angel Castle). The fireworks were created by Michelangelo in the XV century. The Fireworks were stopped in 1886 because considered too dangerous. The event was repeated in 2008 to celebrate the 500th anniversary of the Vatican Swiss Guards. As an Italian this is something I know.

• United States
10 Dec
Wow, you know your stuff. I thought it looked dangerous, but I wasn't sure. Thank you for the information.

• Switzerland
10 Dec
@misunderstood_zombie
Back in times the population was not as big as it became, so the fireworks became far more dangerous.

• Colorado Springs, Colorado
11 Dec
Wow, what a great painting. I love fireworks.