Is celebrities or film star Facebook account is fake?

India
7 responses

• United States
14 Dec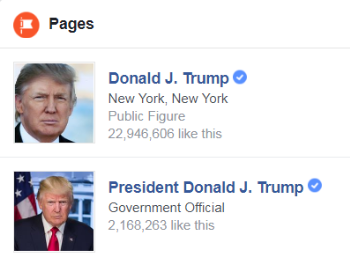 The real pages are usually marked 'verified' in some way, normally with a blue check mark put there by facebook.


• Philippines
14 Dec
Most of the celebrities FB account is created by their avid fans. They're following the activities of their favorite stars and post them to that account. There are some honest fans who admitted it. The celebrities won't take time to reply that query unless it's a legit one. There's a PR who handles the account.

• India
15 Dec
Your post creates a question in me. Why facebook allows fake account creation ?

• United States
14 Dec
I abandoned FB many years ago, so not sure how to tell fake from real.