All out Competition for the Wrong Reasons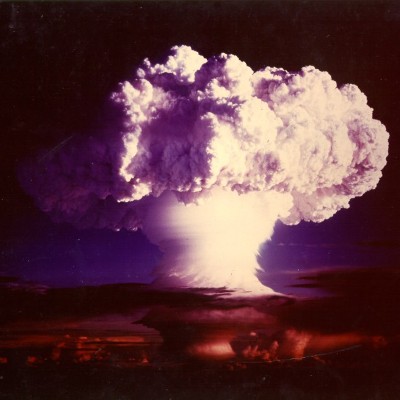 Singapore
December 15, 2017 11:46pm CST
Healthy competition is welcome and keeps us on our toes but who lays the rules? Who is the referee? We see at all levels competition degenerating into hitting below the belt. We are well aware of this at individual levels and we can take evasive action not to go overboard. But competition is not limited as they escalate among countries even. Add to this is the mistrust and suspicion, a potent mix, that keeps the world on the brink of all-out war. Suspicion and mistrust transcend among nations too. All are arming themselves in self-defense. There is no respite in this mad race to a point of no return. There is always the danger that some trigger happy leader could press the button. After all, some are prone to suicidal moments and when a leader is given the option to decide our fate then we are sitting ducks! Can we do anything about this or are like cattle led to slaughter? The irony is no one wants a war but we are all preparing ourselves for it. We are led to believe the more the powerful weapons the less is the likelihood of an Armageddon! Why live on the brink of war? Can we not all rise and say let us live and let others live? Martin Luther King said decades ago "We must learn to live together as brothers or perish together as fools". Such exhortations touch our hearts but we think we will always be lucky to ignore the ever present danger signs. Image: Wikimedia Images
6 responses

• Roseburg, Oregon
16 Dec
Most people seem to do the wrong things and think they are right. That is what is going on right now around the world.

• Singapore
16 Dec
Yeah, I only wish they don't get carried away. Peace matters in the end and for that we should sit together and look in the eye. Then we will see we are all human beings yearning for love - the ego and greed will find no place then - siva

• Singapore
16 Dec
@TheHorse
Yeah, but the truth is there is no enmity between the 99% on either side. The problem has always been with the 1% dragging the rest to go at each other's throats - siva


• Singapore
16 Dec
Agreed unless we have an awakening to chart a new path like a #Me Too campaign. A shift in consciousness should occur but may it happen without another World War - siva

• Singapore
17 Dec
@LadyDuck
I think, over time, the reality will become too drastic and we will be forced to learn. Hopefully it won't be too far a day as we are on increasing brinkmanship inching towards nuclear catastrophe - siva


• United States
17 Dec
You are so right Siva.. It is the world at war with itself just as I experience this hitting below the belt from cruel others. Nothing is going to change, but everyday, I use my faith in God to get me through the day. Peace be upon you Siva my friend.

• Singapore
18 Dec
I know Ocean Tiara my posts are mostly a plaintive cry but I do hope we turn the corner before long as all issues are created by the species that should know much better. The vast majority wants to be left alone but the leaders we elect seem to turn upon us and their own everywhere. Greed and ego rather than love and compassion seem to lure them and, in turn, they lead us to our annihilation - siva


• Singapore
17 Dec
Sad, we are progressing scientifically but stuck at old ways and thinking with regard to how to coexist. The lessons of world wars are soon forgotten. How can common folks have enmity with another of same background? Most are struggling to survive everywhere - siva


• Singapore
16 Dec
Some leaders seems to have an itch for using nuclear weapons. Peace without war seems to be not in their vocabulary. Our memories after previous world wars seem to have run its course! siva

• Banks, Oregon
16 Dec
We can just pray at this point.

• Singapore
16 Dec
Yes, and hope that will turn the tide for better awareness and a new awakening. Thanks - siva