Question For Today- Funny Christmas Movie Scenes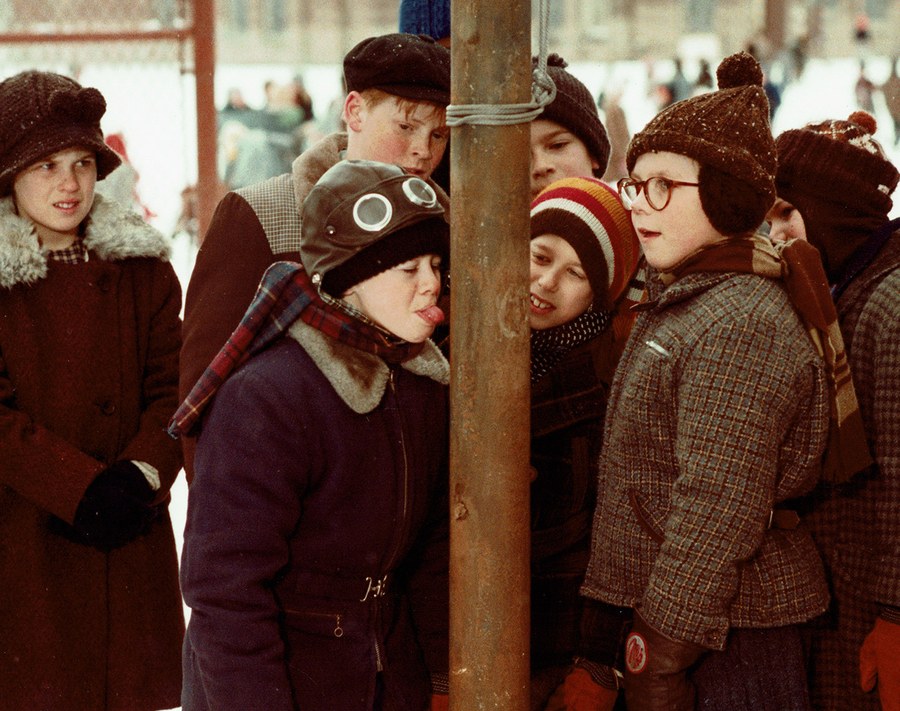 December 19, 2017 4:58pm CST
There are so many great Christmas comedy movies out there. I am sure we can name many films which make us laugh hysterically. My question for today is to ask about specific side-splitting comedy scenes you remember from those pictures. I'll start the snowball rolling with one of my favorite scenes. The scene is from "The Christmas Story," the movie about Ralphie wanting a Red Ryder air rifle." It happens at school where one of the kids licks a pole in freezing weather and his tongue gets stuck. That is one of my favorite funny Christmas scenes among so many others. So what is yours? Question for today- What is your favorite funny Christmas movie scene? Photo-vanityfair.com
10 responses

• Green Bay, Wisconsin
20 Dec
It would be from Elf when he goes around the rotating door and then throws up in the garbage can.

• Green Bay, Wisconsin
22 Dec

• Los Angeles, California
20 Dec
There are some scenes from Miracle on 34th Street I would pick.

•
22 Dec
Yes, the one in the courtroom with the stacks of post office letters from the kids to Santa being dumped on the judges desk. When he teaches Natalie Wood how to be a gorilla. Lots of clever scenes and one of my favorite Christmas movies.

• Anniston, Alabama
20 Dec
"The Christmas Story," and those bunny suits!

• Philippines
19 Dec
That photo reminded me of a similar scene in Dumb and dumber where Jim Carrey did the same thing. Although not a Christmas movie, Jim Carrey's character was name Llyod Christmas. But for my choice of the best scenes it would be those in the Macaulay Culkin's Home alone movie when the burglars were trying to enter the house.


• Banks, Oregon
20 Dec
That is a great one. I couldn't pick just one.


•
22 Dec
Yes, when the turkey exploded and they had to go out for Christmas dinner to the only place that would be open. That was a funny scene with them singing

Oh the bunny outfit from Grandma, very funny. Also, when they visit Santa, and he gets pushed down the slide only to climb back up to ask for the rifle for Christmas. Santa goes you'll shoot your eye out kid, hilarious


•
22 Dec
@jujunme
One of my favorite Christmas comedies.


• Denver, Colorado
20 Dec
Not from a movie, but when Snoopy boos Charlie Brown it kills me.

• United States
20 Dec
I love "Christmas Story". I also love the plastic Santa scene in "Santa Clause 2"


• Malaysia
20 Dec
I was hoping to watch Mickey mouse Xmas movie