oh, woe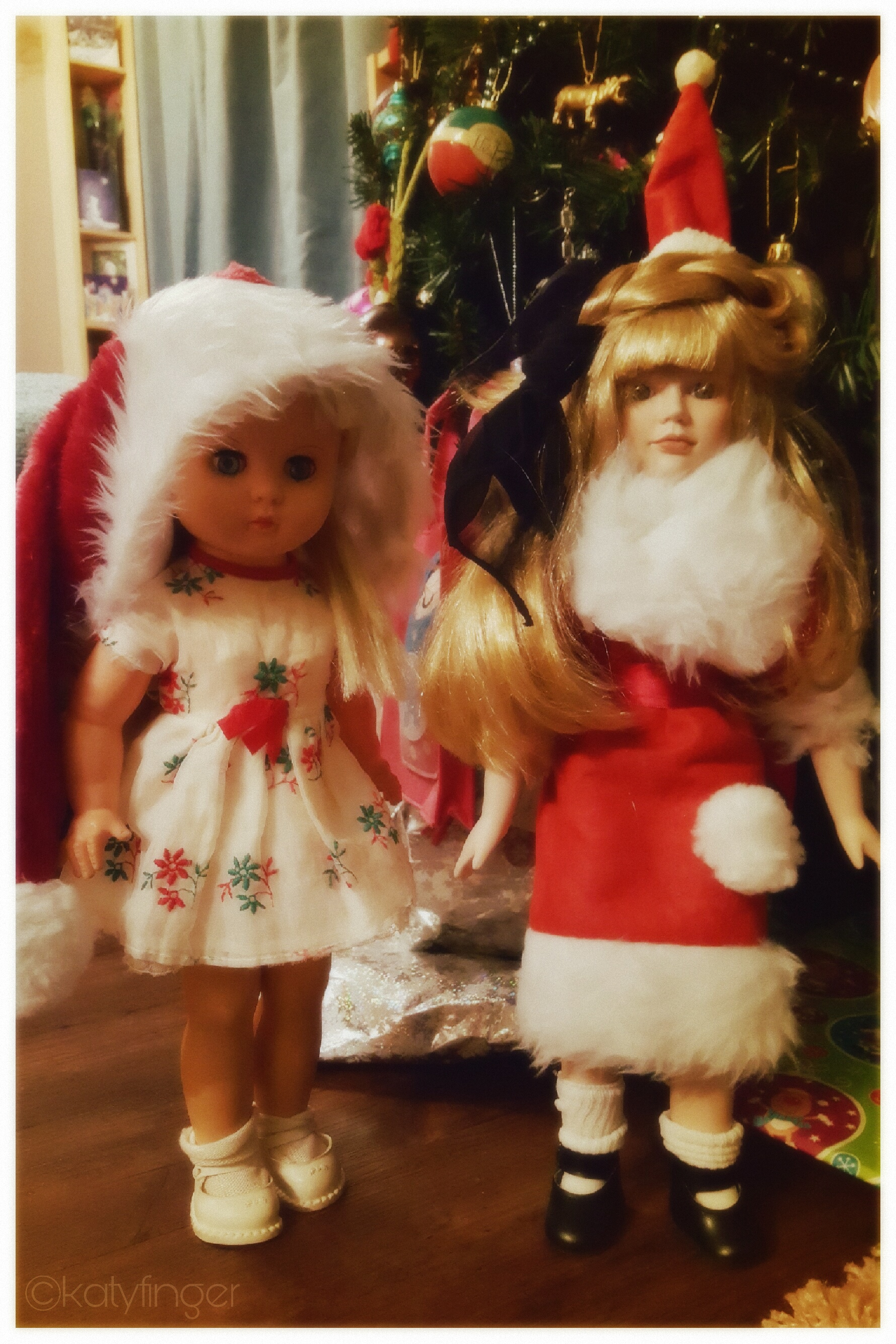 December 21, 2017 10:36am CST
I came online to tell you something, Dear Reader, but I have forgotten what it was. Was it that all the decorations are now up? I'm just waiting on some batteries to come from Amazon tomorrow so that I can light up my bowls. Then I can capture some images on the magic box which sees what I see. Maybe it was the fact that I have wrapped all the presents up? Normally I don't like wrapping presents, but this year I quite enjoyed it. This old age lark does make one see things differently. Could it have been the news that I was dancing in my living room room this morning, taking an occasional break from wrapping? East 17, Cliff Richard, Slade, Rick Astley, Boney M ... I jiggled and wiggled and sung quite loudly. There was no Stop the Cavalry though, which was a tad disappointing as that is one of my favourite Christmas tunes. Ah, well. Whatever it was, the moment has passed. We will never know what delights I was going to share with you. You will for ever be mystified. Or not.
10 responses


• Manchester, England
22 Dec
@Poppylicious
You know I love your writing. Not sure about you though



• Carthage, Tunisia
22 Dec
@Poppylicious
Maybe it was the demystification I was thinking of. Have you noticed if they've solved that problem on the bus on a cold winter's eve?

•
24 Dec
@pgntwo
Gosh no. Mornings are just as bad as well.


• United States
21 Dec
how woe is you.woe is me.We have a woe moment.


• Malaysia
21 Dec
I missed boney m, my mom favorite

•
22 Dec
They remind me of my childhood and cassette tapes!

• Malaysia
22 Dec

•
22 Dec
@peachpurple
Oh, we had a record player. Mumsy still has all our vinyl taking up space in her house!


• Ireland
21 Dec
@poppylicious
Why oh why do you need batteries to light up your bowels?

•
22 Dec
As I typed that I knew that somebody would read it as that and if I'd had to put a bet on whom, I would be the richest woman in the world right now. Besides, doesn't everybody want to see my bowels lit up?

• Ireland
22 Dec
@Poppylicious
I'm getting predictable as the season of great misery draws nigh. Don't get me wrong, it's not the incarnation I dislike - just Christmas. But wouldn't it be great if we could light up our bowels and save on Christmas decorations!! We could walk about the garden in the dark and scare the crap out of the neighbours.

•
24 Dec
@xFiacre
But then the world would be full of more crap than it is now. I don't think we need that. I think we shan't visit Dragon's Den asking for money to light up our bowels. I'll just stick to bowls.

• Preston, England
22 Dec
I have had many such great inspirations lost in the ether that way

•
24 Dec
There's probably a little shop full of them, somewhere. Now we just have to find it so we can buy them back. That, or I've read too many fantasy tales.

• Preston, England
24 Dec
@Poppylicious
it would be nice to think they are out there having adventures of their own somewhere


• Pikeville, North Carolina
24 Dec
@Poppylicious
Hi there. When I read all you've been doing I had to take a nap; it made me so tired. LOL

• United States
21 Dec
Looking forward to being forever mystified. Sounds like a lovely state in which one can be.

• United Kingdom
30 Dec
You were so busy ... no wonder you forgot what you wanted to say ! lol