Thinking about New Year´s promises. No more.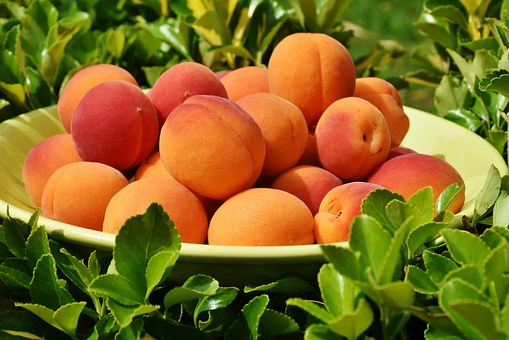 Chile
December 23, 2017 5:57pm CST
I have finished cooking jam. My legs and feet hurt a lot after staying standing in front of the stove for a long time. In fact, my feet and part of my legs hurt me always because I have peripheral polyneuropathy as a side effect of the chemotherapy. It doesn´t help much to stand for over an hour cleaning apricots and after that stirring them and canning them. So from now on, I will not make apricot jams anymore. I can still make some pickles (not much). They are easier to make and they can be done at any time, when Leticia is helping me. The apricots will be there for anyone of my friends and daughters who want to come and get them. Dear friends, I´m done with it all. Please remind me of this next year, just in case I forget

9 responses

• United States
24 Dec
How many jars did you make? And how big were they.? please take care of yourself. I wish I were there to help you!

• Chile
24 Dec
I made big jars for everyone (friends and daughters). I also made several smaller jars to open on Tuesdays for Hector when they come. No one can help me, dearest. I wish there was a big pain killer. The doctors gave Leticia the strongest there is for a pain in one of her legs. I should not whine. Leticia hurts too and she works.

• United States
24 Dec
@marguicha
But I would help, if I were there, to do some of the prep work with you, and have you teach me!

• United States
25 Dec


• Lake Charles, Louisiana
24 Dec
And I thought I had health problems with the cold weather in Lake Charles that has hampered me when I step outside to do basic chores like throwing out the garbage and feeding the cats.

• Chile
24 Dec
At your age, I could still jump and run most of the time although I had had my back surgery by then. I don´t like to be one of those crying people, but I confess that the side effects of chemotherapy are many yet I have to thank that I´m here.

• Lake Charles, Louisiana
24 Dec
@marguicha
I can relate to that being thankful is great medicine.

• Lake Charles, Louisiana
25 Dec
@marguicha
People are scared of things that they do know anything about.


• United States
24 Dec
Sorry you're in so much pain.

• Chile
24 Dec
I´m also angry with myself. I should not do so much.


• United States
24 Dec
@marguicha
not if you know it'll cause pain, no. But lesson learned.

• Chile
24 Dec
@Courtlynn
I don´t think that pain will go away if I "sit watching a coffin" as a stupid doctor told me.




• Los Angeles, California
24 Dec
You have to take care and be easy on yourself.

• Chile
24 Dec
I´d like to be the bionic woman. Cut my legs and put on bionic ones.


• Portugal
24 Dec
Have some rest now, nexo year when your apricot tree will be full of it, we will talk again

Hope you are feeling better now, my mother has neuropathy ciatic pain too and I know How much she suffer due To It.

• Chile
24 Dec
I am resting, but my feet are hurting a lot in spite of my being in bed. I hope I don´t forget about not making jams next year.


• Cuyahoga Falls, Ohio
24 Dec
No more jams for you. Feel better.

• Chile
24 Dec
I´m sure that bought jams are not that expensive and by all means they will be easier to have. I just have to place them in my cart when I go to the supermarket


• Cuyahoga Falls, Ohio
24 Dec
@marguicha
Good idea. I do love raspberry and strawberry jam. Orange marmalade is okay. Not too expensive over here.

• Chile
24 Dec
@KristenH
Jams are not expensive here. Years ago, I started making them as something nice. But now I am older and so is Leticia.


•
25 Dec
I will remind you of this resolution of yours


.

•
26 Dec
@marguicha

(I was given some kind of peaches here too. Enough to make some jams but I have been munching on them. Very sweet and yummy!)

• Philippines
24 Dec
Consider this an early reminder - just don't!


• Chile
25 Dec
You are a year too early. And my memory is not what it was.