Boycotting music gigs: this is an injustice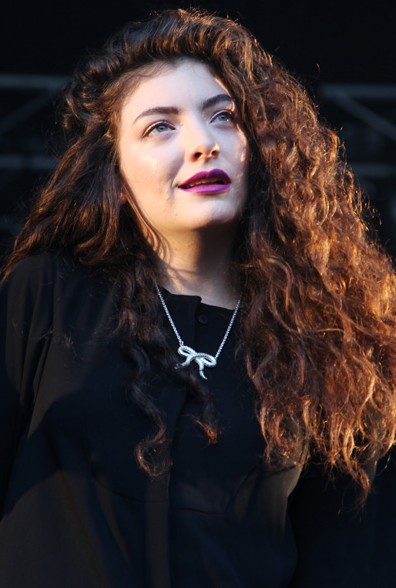 Israel
December 26, 2017 3:59am CST
It has been published singer Lorde won't come to perform for her fans in Israel because BDS has pot lots of pressure on her doing so. I think it's so wrong, music should stay aside from political issues! and that is in my humiliate opinion boycotting peace itself because music it's a chance to gathering people no matter what their race or nationally. I'm really pissed off.
4 responses

• Daytona Beach, Florida
26 Dec 17
Sometimes it can be difficult for singers to fight against things like this. It was a very long time ago but can you imagine how it must have been for The Beatles when they performed for the first time behind the Iron Curtain in the U.S.S.R. Singers must be able to adjust to each and every situation especially when traveling to foreign countries.

• Israel
26 Dec 17
I think Artists should be for the people, for their crowd acting like that toward their fans it's so disrespectful thing to do and I will add unmoral. Music is piece of sanity, it's so sad to prevent ones from enjoying their favorite artists.

• Daytona Beach, Florida
26 Dec 17
@saritflor
you are right and it also stops people from being educated culturally in all kinds of music.

• Australia
26 Dec 17
BDSs are counter productive. But I guess, this talented singer should not allow BDS prohibitting her from performing and delivering to the people and fans who want to watch her. Urgh!

• Israel
26 Dec 17
BDS it a war maker and nothing else! It says people trying to convince her not to cancel her shows in Israel, I hope she will change her mind

• Australia
26 Dec 17
@saritflor
Let's hope she doesn't give in to intimidation.

• Israel
26 Dec 17
@everwonderwhy
It has wider implications than what one might think if there will be an update I will let you know


• India
26 Dec 17
That's really insane politics should has no concern with music or musicians its all about entertainment, I thinks they are doing injustice.

• Israel
26 Dec 17
This is indeed very sad, and it's not the first time it happens in Israel just saying


• India
26 Dec 17
@saritflor
Oh! I hope things change and nothing like this happens.

• Brussels, Belgium
26 Dec 17
I really don't like to see it get to that point where music and people's everyday lives are affected. Israel needs to change it's policies toward the Arabs. The other side has to make changes too. But do not punish the ordinary people for that.

• Israel
26 Dec 17
Hi Shadi, I believe really all people should live in peace, thanks for your comment. I hope more people will write against this shameful issue so it won't happen again.