What is hidden for you in herbs and spices?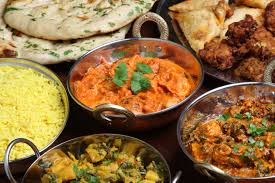 Hyderabad, India
December 26, 2017 4:04am CST
There is no Indian household which does not preserve herbs and spices. The spicy food...is almost all an evitable taste everybody look for in an Indian House or restaurant. There is no Indian Food item which does not make use of spices. As it is more in South India, its counterpart in North India can be traced only in some states of Bihar, and Rajasthan. They are spicy food lover Besides giving taste to the cuisine, they preserve food for longer periods also. They are, though not all, good for digestion, Cold, and cough. Most of them are having antibiotic and antiviral properties. Some of the benefits that can be derived from various spices are: Cinnamon: good for diabetes as it stimulates natural production of Insulin. Cinnamon reduces nausea and gives relief from bloating stomach that may be due to indigestion. Basil: improves the immune system. Works effectively against anxiety and depression. Ginger: Good for cold and phlegm cutting when taken along with Sugar Syrup. Good for nausea also. Fenugreek: regulates the functioning of Insulin. Turmeric: works as a very good antiseptic.This is also a powerful antioxidant and anti-inflammatory agent. This is used in the treatment of various chronic diseases like Arthritis and Cancer.
6 responses

• India
26 Dec 17
Certainly there ain't a house you would find in India that does not use spice in their food, we just can't imagine our foods without spices in it

.

• Hyderabad, India
26 Dec 17
When compared to South India, people in N.India take less spicy food. The people of Rajasthan and Bihar like them more in their food. May I know where are you from?

• India
26 Dec 17
@shivamani10
I am from Maharashtra Mumbai the spiciest thing you get here is Misal, have you tried it.

• Hyderabad, India
26 Dec 17
@nitirrbb7
Is it Dahi-Misal you are talking about? I tasted it when I visited Mumbai long back. Curd will be excellent in Mumbai.


• Kathmandu, Nepal
26 Dec 17
I like spicy food for some reasons that you have mentioned. They are great for the health and are the Ayurveda medicines! I like the smell of those spices and yes taste is great! You feel like eating them as much as you can!

• Hyderabad, India
26 Dec 17
yeah. I like them very much. I eat them whenever I go to Varanasi.

• Kathmandu, Nepal
26 Dec 17
@shivamani10
Thank you for your response. I think you'll enjoy your spices. Best of luck for that!

• Hyderabad, India
26 Dec 17

• Israel
26 Dec 17
Thanks for this informative post, I love herbs and spices because that's what make food interesting and mostly tasty and I LOVE Indian Vegan dishes


• Hyderabad, India
26 Dec 17
Do Israelis like spicy food?

• Israel
26 Dec 17
@shivamani10
Oh yes a lot! I believe most of Israelis love to eat many spicy food:) Do you have favorite dish that has in it spicy flavors?

• Hyderabad, India
26 Dec 17
@saritflor
If that is not spicy we add it to the dish separately. Do you know that people who prefer spicy food will be quite ferocious and brave? They keep up good health.They are good fighters and experts in martial arts.



• Hyderabad, India
26 Dec 17
yes. Many treatments people experiment with these three spices.


• Hyderabad, India
26 Dec 17
Many people take spices as spices without knowing the nutrients other than protein they contain. Hence, to many of them these are hidden...