Who takes all that red peppers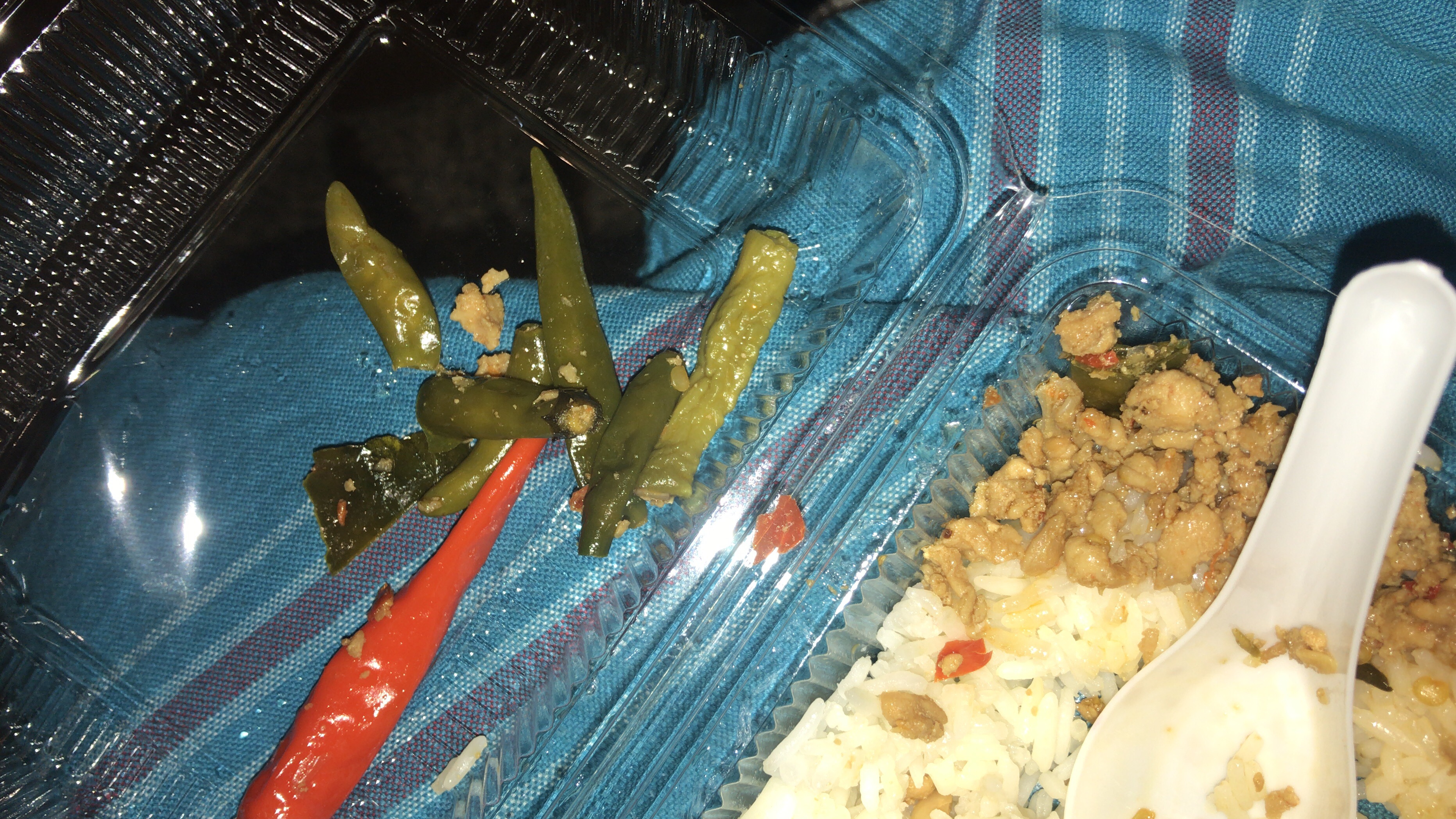 January 6, 2018 8:36am CST
In my final night here in Bangkok I decided to try street food. It's chicken, 2 eggs and rice. Here it's all about meat, eggs and rice anyway. But what shocked me it's the amount of full peppers while the chicken is very hot and pieces of red chili can be seen.
8 responses


•
22 Jan
@TheHorse
Then you should pay the city a visit

• Kathmandu, Nepal
6 Jan
I want to eat food with chilies but not with the very sharp ones. Yeah, but I am not crazy at them. It is okay if it isn't included too.





•
6 Jan
I also love chili but I cannot imagine someone having 10 full pieces in one meal. Can you do that?

• Kathmandu, Nepal
6 Jan
@aureliah
NO,NO NO. I like the mild ones. That's perfect, I guess.

•
8 Jan


• Malaysia
6 Jan
Yes, Bangkok people cuisine are spicy

•
22 Jan
@TheHorse
Hahaha I hope you are landing there soon. Their cuisine is awesome despite the many peppers.



•
8 Jan
I also like a little bit of hotness but this seemed too much for anyone.


• Philippines
3 Feb
chillis gives an incredible taste because of its spicy nature

•
5 Feb
Yes they do but too much of it just makes me sweat


• Green Bay, Wisconsin
8 Jan
That would make it very hot.

•
9 Jan
It surely was and I could feel my nose running down. Jeez