If you are trying to find reasons to break up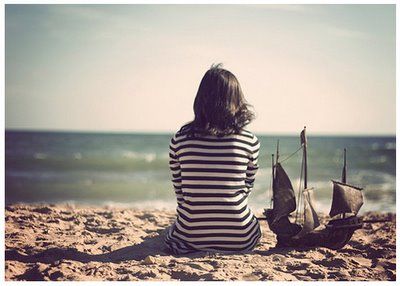 London, England
January 6, 2018 9:12am CST
When you love someone, you must be ready of the consequences that will happen, especially when the person falls out of love from you. That person is easy to get angry and gets angry even to such small things, he/she gets too sensitive and gives a lot of reason not to talk with you. Sometimes, I don't understand why, why a person couldn't say right to my face on how he feels? If you don't like me anymore, then say it! if you fall out of love from me because we are in LDR, tell me! small things that turns into big ones. yeah, maybe he fall out of love from me and also, he wants to be separated from me.
7 responses

•
6 Jan
There is actully a reason why things went on that way. Maybe, you deserve something better than what you have right now.

• Philippines
6 Jan
I am in a LDR status also for almost 3years already. Honestly, its really hard to survive and make the relationship alive if you're not together and both busy in individual career. A lot of fights, misunderstanding, unexplainable emptiness and dissatification feeling that lead you to end those feelings by breaking up. So, maybe you both is on the same stage of struggle. Just hold on if you love the person.

• Lucknow, India
6 Jan
As per me there is nothing that can't be solved with a discussion... Especially when you are in a long distance relationship... You both are mature, talk it out.. no matter what the consequence, atleast you will know what to do next... Atleast you will have an answer... Discuss every problem, everything that bothers you and ask him to do the same... Unless you don't talk it out, this charade will continue

• Sao Paulo, Brazil
6 Jan
Hey there, Piyaya, I'm really sorry about it. Sometimes, people are horrible at relationships. Something that blocks them from being honest with us. And it might even get to the point where the person doesn't want to be with us anymore and keeps hiding his/her feelings away, not telling us how he/she feels. I believe a relationship is a bilateral thing. Both are involved, both are committed. If one wants to be out of this commitment, then the first thing we can expect is that this is told. All cards must be on the table, to construct a healthy and strong relationship. I just believe you shouldn't try to feel what the other part feels. Do your part. Act through the golden rule. Be the one you want the other to be. And always let the channel open, so the other person has the freedom to come to you and tell you how does he/she feels. That's the most important. Regards, and good luck at it.

• Philippines
7 Jan
Maybe you deserve someone better. Who will see your worth. Move on. Don't let it beak you. Life goes on.

• United States
7 Jan
Communication is key. I would approach him in a way where he does not put up a wall and it does not escalate to a fight. Don't start with anything related to "Do you love me?' Or "Have you fallen out of love with me?'. Start with something you know he will want you talk about then ease into it. Sorry to hear you are having issues. I hope everything works out. Also, what does LDR mean?

• Kathmandu, Nepal
6 Jan
There are thousands of reasons to break up if we search for. We should no be searching for that.