A late good morning to you, my friends.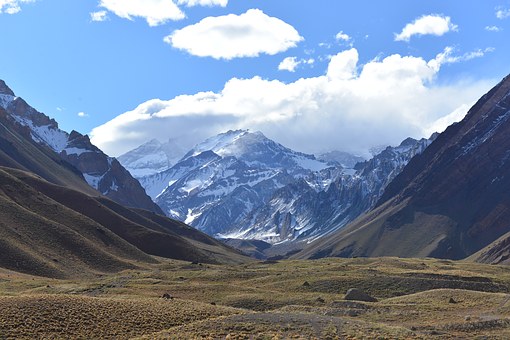 Chile
January 13, 2018 9:03am CST
The Saturday is cloudy and moist. I am waiting for Claudia to take me to get the tickets for my vacations with my aunt Ilse. Then, in the early morning, Dixie and Humberto invited me to their house in the mountains. I´m ready for both occasions, but I´m depending on Claudia who is changing some clothes she bought for Sofia. I´ll take the cookies that my friends in San Fernando gave me. What are you doing today?
10 responses

• Los Angeles, California
13 Jan
No plans for the day. Have a good Saturday yourself.


• Chile
13 Jan
House chores are not the things I like best. Give me cooking or gardening.

• Switzerland
13 Jan
@marguicha
I also love cooking or gardening, but I had to mop and wash the floors and to dust. Now the house looks a lot better.

• Chile
13 Jan
@LadyDuck
You have to do what you have to do



• United States
13 Jan
Good morning.Still working and fooling around with my water coloring.

• United States
13 Jan
@marguicha
not too bad.But still need some improvement.

• United States
13 Jan
Have a wonderful day in the mountains! Sounds like a lovely time. I hope you're having a beautiful summer! I've been up since about 4 and doing a couple loads of laundry. I need to get out and get some better walking in than I have done in the last 12 days. I'm behind the 8-ball on my desired two and a half to three miles a day. I just hope that it's not raining hard today, or I'll have to walk up and down stairs here in my house to get any exercise. And I want to get through more of the discussions here on my lot as I'm scaling things down.

• Chile
13 Jan
Finally I am going for 2 days with the Vaccaros to their mountain house. The picture is from the Andes just in the place we are going. I received yesterday your Christmas card


• United States
13 Jan
@marguicha
as long as that took, you should have waited until next Christmas to open it! I could save postage!


seriously, I'm glad that it arrived. I sent it before Christmas and didn't expect that it would take this long. The photo is lovely and I'm sure you're going to have a wonderful time.

• Philippines
13 Jan
I hope you have a great time and weekend.


• Chile
13 Jan
I´ll rest and read there. There is no cable TV, much less internet.


• Malaysia
13 Jan
Hope you enjoy your day, here it has been raining the whole day for 4 days continuously. The weather dropped to 17c. Too cold to take showet

• El Paso, Texas
13 Jan
Sounds like you have a busy day planned. I'm simply doing some laundry and mylotting, that's just about all I can handle for today ..... oh, and making lunch of course