"Arting" this evening...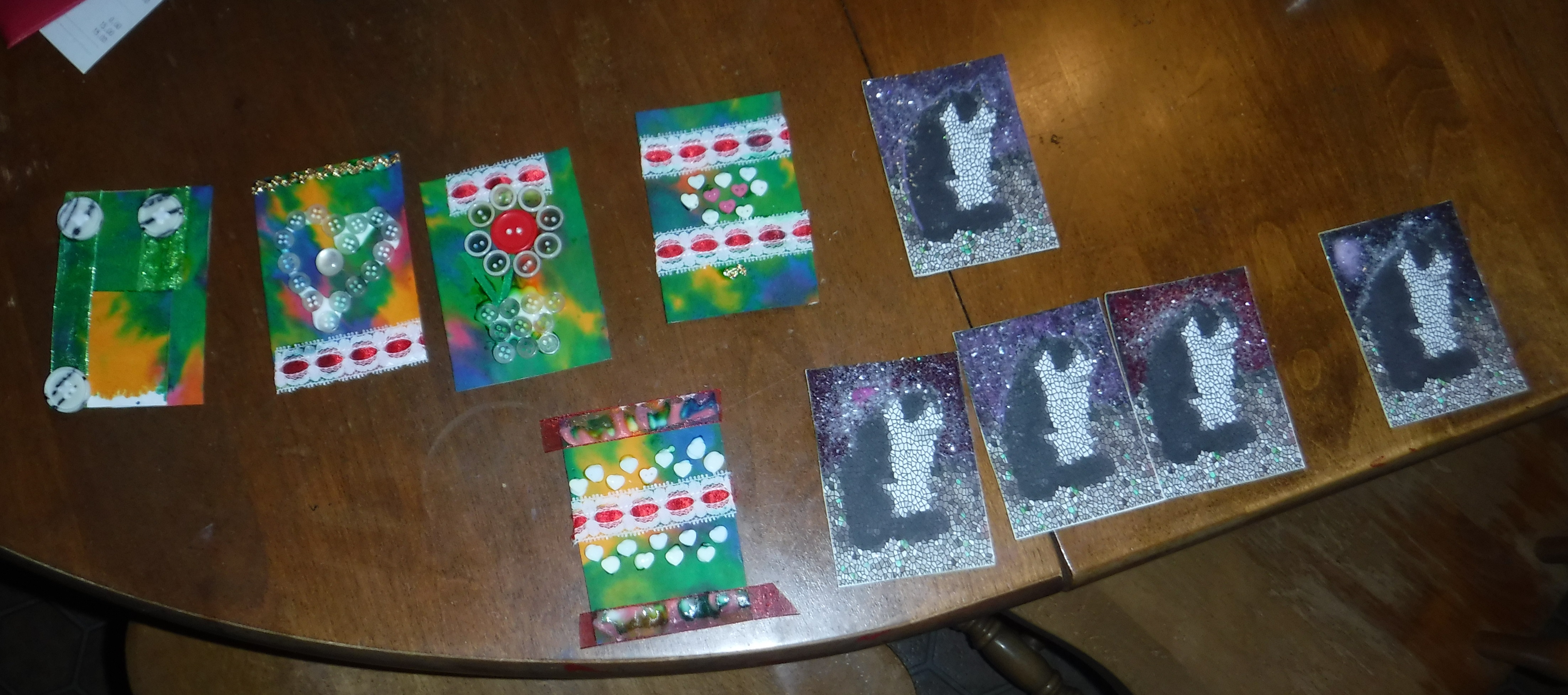 Petaluma, California
January 15, 2018 12:37am CST
I was working on Artist Trading Cards this evening--just had the "bug".

The group of cats on the right were finished earlier, the others were done this evening while I was watching some DVRed stuff. One of them has already been claimed, and the glue's not even dry !

I have some others that have been claimed (not from this group) that I need to get ready to send Tuesday (since Monday in the US is a holiday and there's no mail service). I could get them
ready
to send tomorrow, but they'd have to wait until Tuesday to actually be
sent
. So, I kept myself busy this evening.

2 responses

• United States
15 Jan
Very nice! You are very talented. I love the cats!

• Petaluma, California
15 Jan
Thank you,
@Srbageldog
! A lot of the people in the group I'm in do such absolutely
gorgeous
work I don't feel worthy to trade with them ! I'm glad that there are folks who like just "simple" stuff like I make!