Signed up for a deadlift competition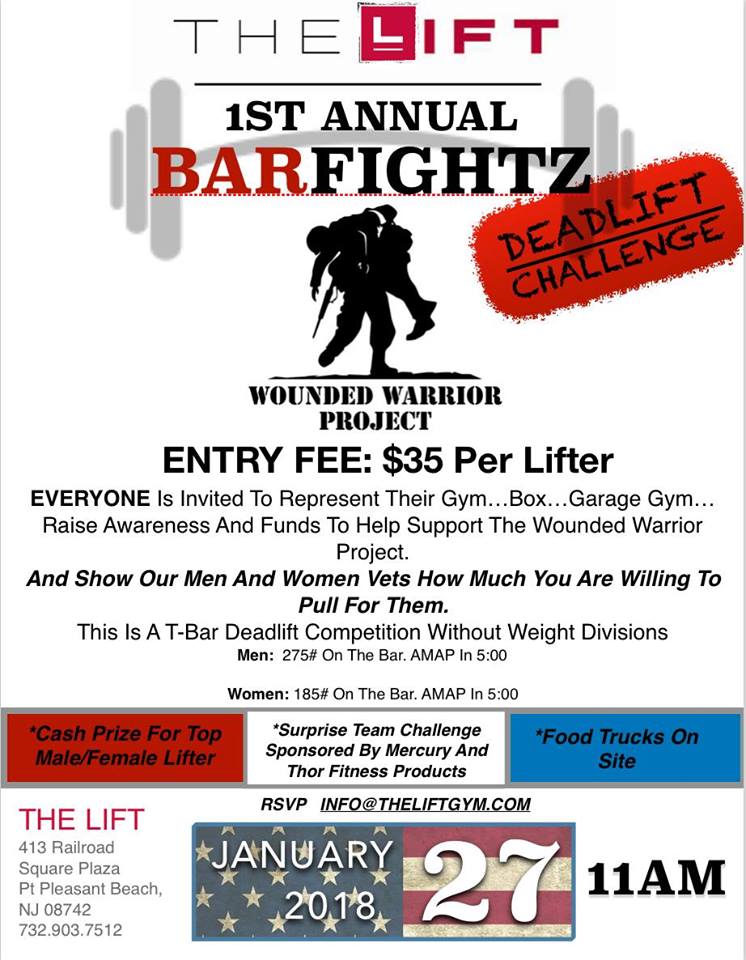 United States
January 22, 2018 5:52pm CST
Oh boy. Saturday morning will be interesting! My gym is having a Trap-bar deadlift competition as a fundraiser for the Wounded Warrior Project. I didn't really consider doing it until 2 weeks ago when my sister told me that she heard that they didn't get the participation that they were hoping for. At that point I decided to sign up just for the experience and to support a good cause. My sister and her husband are doing it, so I'll drag my husband along to watch us and we can all go out for lunch afterwards. You get 5 minutes to do as many deadlifts as possible. For the women there will be 185 pounds total to lift. For the men I think it is 285 but I'm not sure if I have that right. I was doing 185 deadlifts a couple of weeks ago so I know I can do them. I just don't know how many I can do in 5 minutes. . . but we will find out on Saturday! My sister said that her goal is 35. I said that my goal is to not hurt myself.



6 responses

• Anniston, Alabama
22 Jan
You got this! you have been working out so long. I am sure you will win. I am like you though, I would not want to hurt myself showing off.

• Los Angeles, California
23 Jan

• East Tawas, Michigan
23 Jan
Yes, be very careful! Lifting that much weight is very risky, even if you've done it many times before.

• Cuyahoga Falls, Ohio
23 Jan
Wow! I'll be pulling for you and wish you luck this weekend! I wouldn't dare have the guts to do that ... not with my back.



• Toccoa, Georgia
23 Jan
Good luck on that and that is nice that it will be a fundraiser for the Wounded Warriors Project.

• Santo Domingo, Dominican Republic
23 Jan
Good luck lol I cant lift since I have back surgery but it sounds like fun