An Easy-To-Knit Hat #2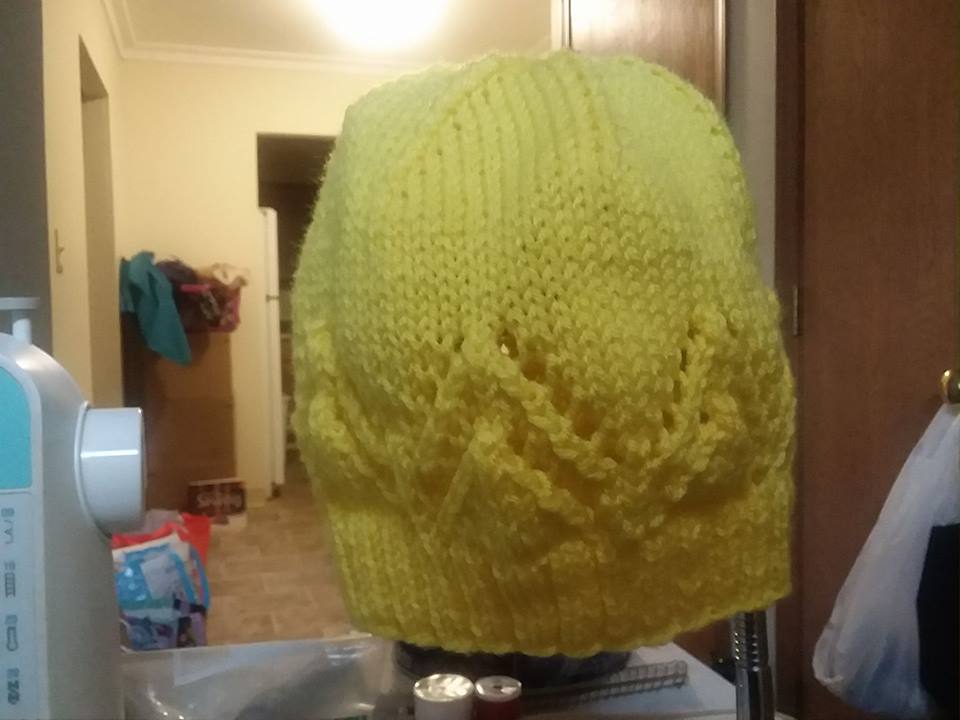 United States
January 31, 2018 4:17pm CST
Earlier this week, I was looking through some patterns for knitted hats. This one caught my eye because of the eyelets (small holes) creating a chevron (zig zag) design. I printed the pattern from online, gathered up the knitting needles needed to make the hat, and got started. The pattern is Pennyroyal and is a design of MagpieFibers.com . I used a bright yellow acrylic yarn by Red Heart. This hat can be made in one day or a couple of evenings while watching tv.
6 responses

• United States
31 Jan
That is a fine hat you knitted. Mom tried to teach me to knit, but I just never kept up with it.

• United States
31 Jan
You can go back to it! Lots of tutorials for beginning knitters on youtube.


• Canada
31 Jan

• United States
31 Jan
That is so pretty! I love the color and the little wave pattern in it really makes it stand out!

• United States
31 Jan
Thanks! That little wave pattern is what made me want to make it.



• United States
1 Feb
Thank you. It was one of the easiest knitting projects I ever did.


•
1 Feb
@bluerubymoon53
How long have you been knitting bluerubymoon53? Did you teach yourself or did someone teach you?

• United States
1 Feb
@Hannihar
I've been knitting, crocheting, and sewing off and on since I was around 10. One of my Grandmas taught me the very basics of each on and then I pretty much learned on my own after that. Back when I started all that, I had only books to rely on. Only two times did I have to take a knitting/crocheting class. I had home ec for 3 years in high school so there was a lot of sewing during those classes.


•
3 Feb
Lovely hat, nice pattern :)

• United States
3 Feb
It was very easy to knit up. I like how the eyelets create the chevron.

•
4 Feb

• United States
4 Feb
@kevin1877uk
I agree. Don't have to use a lot of brain power for easy.


• United States
1 Feb
Thank you. I'm sure I"ll be making more hats from this easy pattern.


• United States
2 Feb