Monday, February 05, 2018: It's a foggy february morning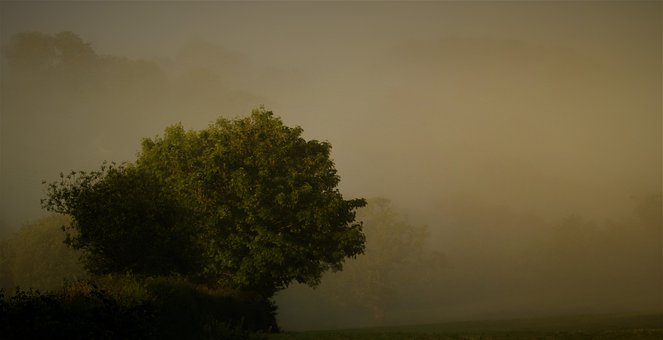 February 4, 2018 5:57pm CST
This time of the year we usually foggy mornings. That's something interesting to feel and see when trees and bushes wear a ghostly attire. Lights appear as if they are eyes of some supernatural creatures. Walk through the fog and your hair or jacket would catch a layer of fog. It's 5:25 AM. In a few minutes I am going to do just that.
4 responses

• Leicester, England
5 Feb
You don't say where you are. I have to assume that you are somewhere far to the east of where I am (the UK) because Monday only arrived 5 minutes ago for me!

•
5 Feb
John Welford
@indexer
- I am in the eastern part of India, 50km north from Calcutta. Our clocks are 5 and a half hours before Greenwich mean time. A friend from UK is staying with me and I get to know a lot about your country from him.

• Bunbury, Australia
5 Feb
We'll get fog when winter arrives. It can be foggy for 3 or 4 kms towards one town and then the fog will suddenly disappear.