And life goes on.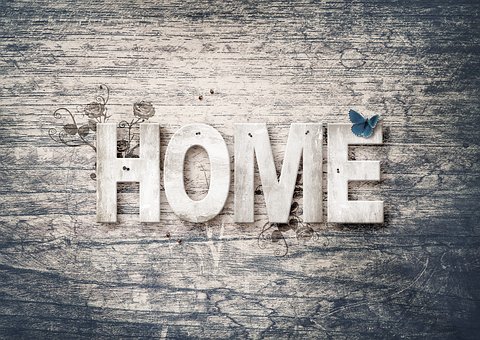 Chile
February 11, 2018 8:06am CST
Good morning, friends. I am alone at my house as my friends are waiting to sign a contract for a lease of an apartment. YES! They are moving out. I confess that I am very glad. I offered my house when they came but 3 months is too much. Leticia will come from her vacations in 2 more days and everything will start to get back to normal. I am tired and feel I should be lazying around today. Yesterday was hard work at my daughter´s house. What will you do today?
10 responses

• Jacksonville, Florida
11 Feb
It's always hard to live with others-no matter how much we love them. Enjoy your home to yourself again! =) We will be going to church and I am excited about that! =)

• United States
11 Feb
Well I am blessed to be here alone these days are priceless. I have a hard time but not at all ready to live with anyone.

• Philippines
11 Feb
It's already ten in the evening here, just waiting for my mom to come home so I could sleep.

• Nigeria
11 Feb
I will be mylotting today. I went to bible discussions at the kingdom hall and decided to rush home to mylot. I think I have a new addiction because I have not gone to see any friends for the last two weeks except to chat with friends on mylot. Cyberfriends one could say.

• Chile
11 Feb
I will not mylot much today. We will have a barbecue with my friends.

• Nigeria
11 Feb
@marguicha
Oh barbecue. I love barbecues. Enjoy yourself.


• Chile
12 Feb
Yes. I don´t know what took them so long to rent a place.

• Switzerland
12 Feb
@marguicha
They were very comfortable staying in your home and paying nothing I suppose.


• Chile
12 Feb
I did not know how to tell them it was time to go


• Bunbury, Australia
11 Feb
You have been more than generous giving your friends a home for so long. Will they be staying in the same city as you?

• Los Angeles, California
11 Feb
I will do my best to do nothing.

• Philippines
11 Feb
Nice to hear that.Sometimes being alone and having a 'Meh Time 'feels good.

• Kenya
12 Feb
After having an almost crowded house, it feels good to be alone. i know your food budget also went up so all in all it is a relief.