Arrows Falling......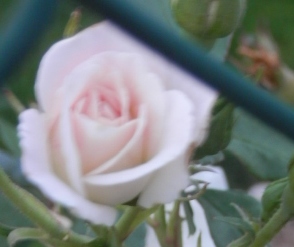 Pamplona, Spain
February 11, 2018 9:45am CST
Air winged Cupid ever intrepid Cupid Cannot rest for even a minute Who brings love in a very special way It comes about with no one suspecting It comes about when no one is looking He shoots those little arrows in the air Arrows that can hit out at anyone and anywhere So be careful if you are not looking for love That is when you might get most hit The unsuspecting arrow finds its way into your heart For the one who might be beholding you Just think that his heart might have been hit by an arrow too
6 responses

• Bunbury, Australia
12 Feb
I hope those who are looking find true love.

• Pamplona, Spain
12 Feb
I hope they find it as well. Cupid has a full time job on that day I would say.


• Hong Kong
11 Feb
@lovingangelinstead21
Good poetic lines my friend.


• Pamplona, Spain
11 Feb
Thanks very much. I had fun putting this one together its just for fun really but with a few truths in it.



•
14 Feb
Some kids from the neighborhood told me their music teacher has been teaching them the song, 'Can't help falling in love' (Elvis) for this Valentine occasion. Cute!

• Pamplona, Spain
14 Feb
How nice that is a great song to teach them and they can learn about the great Elvis too while they are at it. Thank you for sharing this one.


• United States
13 Feb
I am not good with poems. I do love my B though. I am glad you have the ability to do these. Thanks.

• Pamplona, Spain
13 Feb
I like to do these kind of ones for fun really more than anything. I can write serious ones but I love to have fun and make people smile if I can. Thank you anyway.




• United States
11 Feb
One just never knows when love will come their way. It is a nice surprise when it does.

• Pamplona, Spain
11 Feb
It usually happens when they are not thinking about it all the time. It comes in like an unexpected visitor. A nice surprise visitor that is.




• Preston, England
13 Feb
knowing my luck if I'm hit by an arrow it'll be by a lousy archer not Cupid