My Art Before Coloring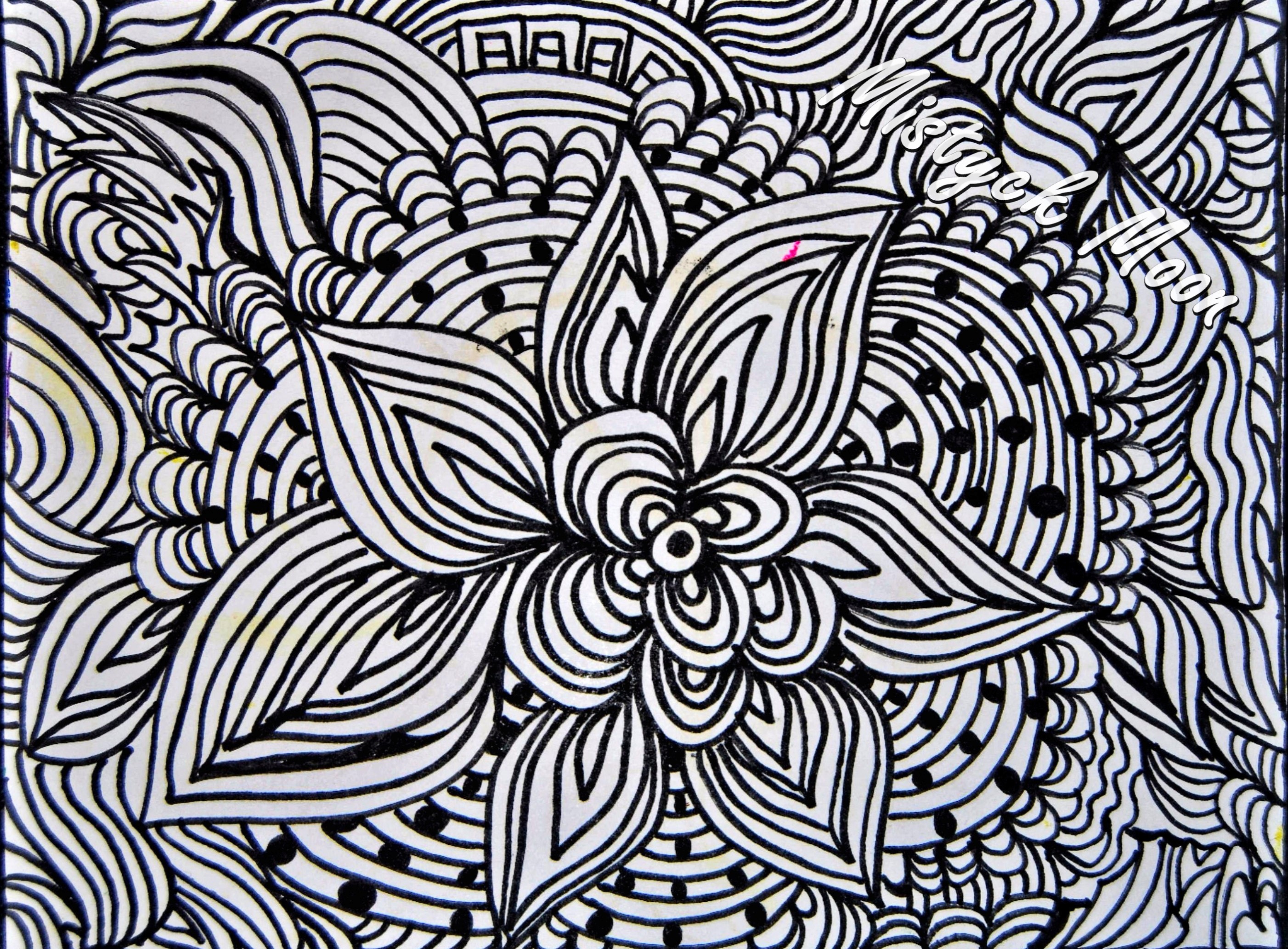 United States
February 11, 2018 11:06am CST
Well, I'm trying this again. I posted before but it didn't show up. This is one of my works before I colored it. I was not able to find a way to post before and after on the same post so the picture colored will be on my next post. You can see that the lines are not perfect. That is a result of having osteoarthritis in my hands.
7 responses

• United States
11 Feb
Hand made and created art often has imperfections. I think it is lovely. You can actually add an image with any comment, for instance if you reply to me. I would love to see it colored.

• United States
11 Feb
I just posted it.. unless it was also deleted.

• United States
11 Feb
It showed up, it was deleted by Admin.

• United States
11 Feb
Do you know why? I didn't realize I was doing anything wrong.

• United States
11 Feb
@MistyckMoon
Probably because it was only a few sentences telling us what you were going to post next. I was getting ready to tell you to make a collage with both photos when it got deleted as I responded to it.

• United States
11 Feb
@JolietJake
Thanks for letting me know. I'll try to remember this next time.

• Saint Lucia
4 May
Oh I love to color these!

• Saint Lucia
10 May

• United States
2 Apr
This is really neat! You could do adult coloring books.

• United States
3 Apr
Thank you! I am considering it. :-)

• United States
11 Feb
I've bought some of these adult coloring books but I'm not very much into them because I find them to be a little bit more stress relating to me. So I've taken to the canvas and Use my hands and other things to just play on a canvas. I think this is beautiful and I love that you're doing this. If I find the coloring books I bought a while ago, I'll let you know and send them to you if you want them! I wouldn't count on that happening soon, because I have no idea where I put them! Haha

• United States
9 May
Thanks Sojourner. I have plenty of books as I only color them when I don't feel like drawing. These days I'm creating more with acrylic paints and creating digital art.

• Thomasville, Georgia
11 Feb
But it IS perfect. Those crooked lines are your talents and YOU coming through. You don't get that in computer generated pics.

• United States
11 Feb
A Thank you! :-) Everything I do s by hand except for when I take Photographs and turn them into digital art. But I use only my photographs. I still have all of my original art. I hope to be able to sell them one day.