Chinese New Year series: cookies and snacks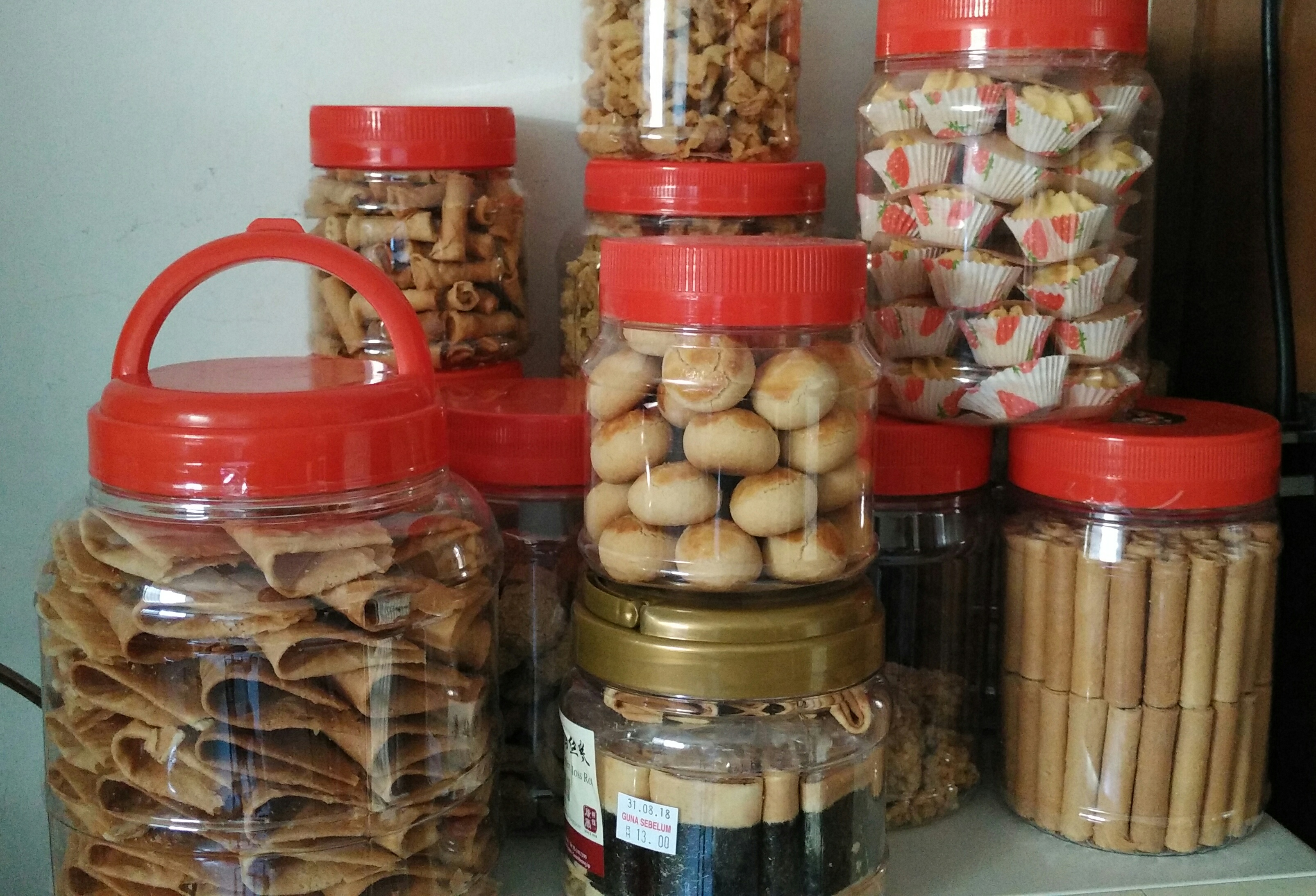 Malaysia
February 16, 2018 3:31am CST
Besides having the reunion dinner with the family at Chinese New Year's eve, we always visit relatives and friends during Chinese New Year, or they come and visit us. As a tradition, we always give a "goodie bag" to a family that we visit. The goodie bag usually contains cookies, snacks, roasted peanuts and Mandarin oranges. I guess mostly are food. When someone visit us and give us a goodie bag, due to courtesy, we always return a goodie bag too. We also serve these cookies and snacks when someone visit us. Hence we are always busy preparing the Chinese New Year cookies or snacks. Some prefer to make these cookies themselves. My mom and mom-in-law always make lots of cookies, though they still buy some. I guess eating these cookies and snacks is one of my favorite things to do during Chinese New Year, as we don't usually eat these food in other days. Have you tried any Chinese New Year food?
10 responses


• China
16 Feb
We had reunion dinner last night,during Chinese New Year, families are getting together and enjoy something like those snacks in your picture

• Philippines
16 Feb
most filipinos are roman catholics, but some buy a box of tikoy during chinese new year. i see from wikipedia that it's called Nian gao, niangao or nin gou.

• Banks, Oregon
16 Feb
Happy Chinese new years, it looks like very yummy cookies and, snacks.


• Bunbury, Australia
17 Feb
You would need to make a great many to make sure you didn't run out. They sure look good in those containers.

• United States
16 Feb
I have never tried any Chinese New Year food, but I sure would love to get a goodie bag.

• United States
16 Feb
Eating sweets is always my favorite part of any get together

Are these empty peanut butter jars?

• United States
16 Feb
No I haven't, but I think it would be neat to! How hard are they to make the cookies yourself?