Plantain leaf and it's benefits!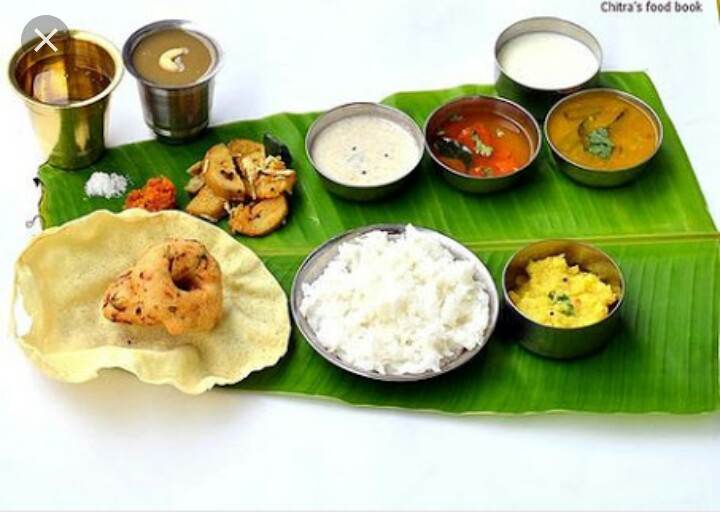 India
February 17, 2018 4:41am CST
I like to eat the food in plantain leaf ! It is traditional thing in south India. Even in marriage function, they used to serve the food in plantain leaf!



In my house ,we don't follow this. But in my grandmother's house they used to serve the food in plantain leaf!

It's very good because, it has a wax like coating on it .when we eat the food which is served hot, the wax in the leaf mix with the food and it's good for our health!


it also has the property of killing germs ! Whenever I will go to my grandmother's house, I eat only in plantain leaf! I enjoy eating food in plantain leaf!!


Friends, have you ever ate your food in plantain leaf?
Do you know any other benefits of eating in plantain leaf..if so please share

Image courtesy Google.
8 responses


• India
17 Feb
Yes, of course ! the food tastes better on that leaf as the leaf itself is having its aroma to add while we eat our food on it! As dicussed this leaf is having a waxy coat so we can eat our food very comfortable on it! food cooked in banana leaves like some dishes of fish are simply superb to consume dear
@Teekaaa
! Thanks!



• India
17 Feb
When we visit to native place we used to eat on this leaf. The plants are plenty around so leaf is also available as plenty. They are not using the same for health benefits but when all relations come for a reunion, it is easy to serve in the leaf. I hope you got what is my point.


• India
17 Feb
@Sreekala


I've got this point already

! Yes! It's a very difficult job actually. But ,if the food is served in leaf , there's no job of cleaning, after eating we can just wrap it and throw ,which the cows and other animals eat! There is always a great reason lies behind the ideas of our ancestors!




• Banks, Oregon
17 Feb
Very interesting and, thanks for sharing.

• India
17 Feb
I like to eat in plantain leaves..but not any more..used to do in my grannys place

• Cuddalore, India
17 Feb
I am going to order full meal soon ,lol