Spring will be next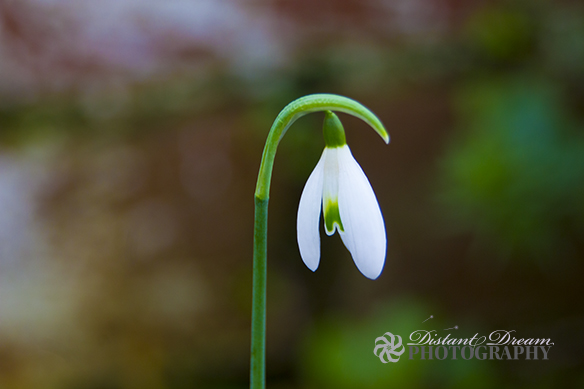 February 17, 2018 7:01pm CST
Spring will be next What with snow, rain and then earthquakes here in the UK what will happen next, Spring! Spring is just around the corner if we don't have any more major earthquakes, 30 feet of snow, days upon weeks of continuous rain, you just never know in the UK, but one thing is for sure there is new life in the garden. It can one mean one thing, spring is just around the corner, thankfully. It seems to have been a long autumn into winter. Okay I know we have a few weeks before it's spring but seeing the snowdrops in the garden does make you feel a little better inside. The photo was taken this afternoon, also can be found on my website.
9 responses

• Philippines
21 Feb
happy spring for you , summer here

• Philippines
26 Feb
@kevin1877uk
yeah just a bit its swimming pool days here lol

•
1 Mar
@Strawberry18
Oh I wish nice and warm here and go off into a swimming pool, enjoy :)


• United States
19 Feb
Let's pray for spring and no more snow or earthquakes for you guys. All of our snow is gone now and calling for 60 to 70 degree weather this week I'm looking forward to it.

•
20 Feb
Oh I wish it was 70 here, today been ok with a temperature of around 52

• United States
20 Feb
@kevin1877uk
that's not bad, it only hit 53 here today with rain and wind.

•
20 Feb
@Blondie2222
Cooler today and this evening than yesterday, yesterday was nice and warmer than it's been for some time.


• United States
18 Feb
Very pretty photo! Cold temperatures didn't start until much later in the season this year so I shouldn't complain to much but I really hate the cold. I would be terrified of an earthquake. We do not get them here.

•
20 Feb
Thank you :) Glad that you don't have earthquake, here in the UK there are normally very small and wouldn't normally notice one

•
1 Mar
Spring is coming.I really glad to heard the news.Thank you.

• United Kingdom
18 Feb
Weirdly daffodils were sprouting just after Christmas I dare say the frost sorted them out. It is always nice to see the first flowers popping through the sleepy earth. It makes you realise spring is not too far away! My favourite is seeing the Magnolia trees in full bloom but it is such a shame it is so short lived.

•
20 Feb
Yes, it is a shame they are short-lived, I don't really have any favourites but I do like snowdrops.

• Philippines
18 Feb
That photo is really lovely and I can just imagine how beautiful it is in spring with all the flowers blooming and beautiful colours everywhere.

•
20 Feb
Thank you, yes looking forward to seeing all the flowers :)

• Bunbury, Australia
18 Feb
Lovely photo and snowdrops are such pretty flowers. It's always nice to see the first signs of spring.

• Roseburg, Oregon
18 Feb
The flowers are starting to come up here and the tree has pretty flowers on it. Spring is just around the corner.