I found an old song I liked and it ain't rock n roll ~o0~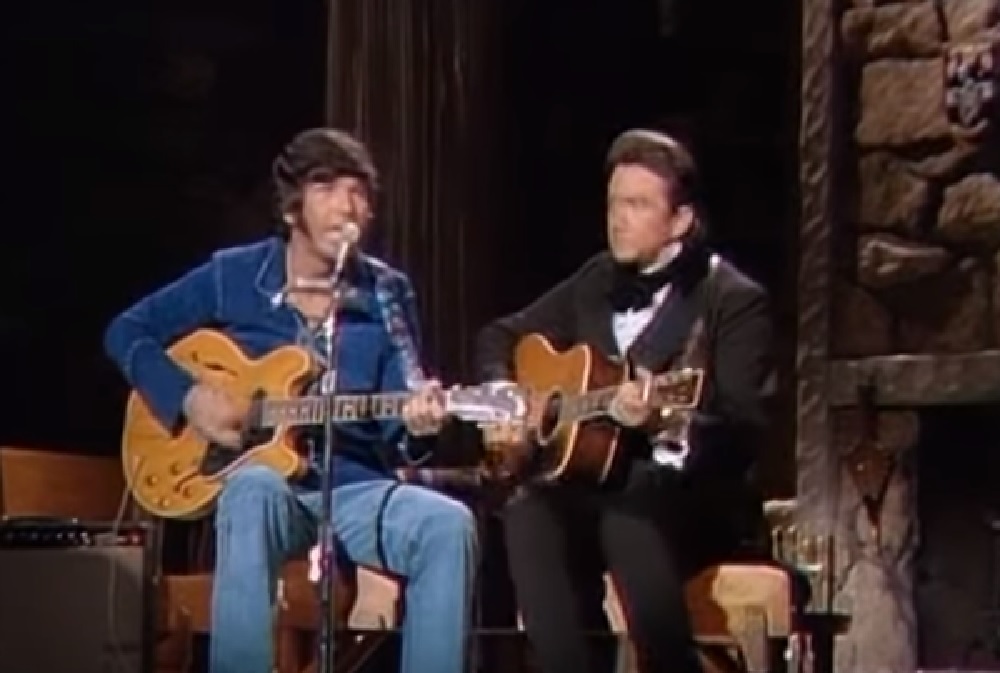 El Paso, Texas
February 19, 2018 10:12am CST
Thanks to @susan2015 I was reminded of a really good song I'd almost forgotten about. Way back then I was always confuzin the two Mr. White's as both have really sexy voices .... well, to me anyway. I used a screen print for this discussion, I'll bet you know the guy on the right, but what about the guy on the left?

Skip navigation Sign inSearch Loading... Close Yeah, keep it Undo Close Watch QueueQueueWatch QueueQueue The next video is startingstop Loading... Watch Queue Queue __count__/__total__ Loading... Find out whyClose itsonlyelvis Loading... Unsubscribe from
9 responses

• United Kingdom
19 Feb
Must be quite an old photo. It is bizarre when you go back to listen to older songs.

• El Paso, Texas
19 Feb
I have always liked this song, it's somewhat humorous which always appeals to me plus his voice is appealing.

• India
19 Feb
I recently heard some good singing by Mandy Harvey. I at least can define better what I like in vocal music at your end...the net says she is Jazz singer, but she does not sound like one.


• El Paso, Texas
20 Feb
I'm not a fan of Cash but I do like Tony J Whites voice, it's so deep.

• El Paso, Texas
20 Feb
I listened to him this morning but now I'm listening to Berry White, he too had a wonderfully deep voice
@DianneN



• El Paso, Texas
19 Feb
Tony White wrote and sang it and when it first came out I thought he was Berry White because of his deep voice. Neither Presley nor Cash could sing it as well as he did

From Wikipedia, the free encyclopedia Jump to: navigation, search This article needs additional citations for verification. Please help improve this article by adding citations to reliable sources. Unsourced material may be challenged and removed. (May 201

• United States
24 Feb
I loved Johnny Cash


• El Paso, Texas
25 Feb
He had some really good tunes but I still like Tony Whites voice better, his is so deep.

• Preston, England
22 Feb
great song from two legendary performers

• El Paso, Texas
22 Feb
I thought so too. I prefer Tony White though, he was a little less country and as far as I know only had a few songs but this one is a favorite of mine.

• Moses Lake, Washington
20 Feb
In those early days Cash could carry a tune.

• El Paso, Texas
20 Feb
I wasn't a Cash fan ..... unless it was a green back ..... but Tony White sure has a nice deep voice that few singers have, I can only think of one other singer with such a deep voice and that's Barry White.

• United States
19 Feb
Not familiar with White but a fan of Cash

• El Paso, Texas
19 Feb
I think just about everyone has liked at least one or more of JC's songs. I wasn't really a fan but I did like some of his music.

• Anniston, Alabama
19 Feb
I love Johnny Cash. No I do not. I first heard poke salad Annie by Elvis. I enjoyed this!

• El Paso, Texas
19 Feb
I'm so glad you liked it.

• Los Angeles, California
19 Feb
White is best known for Polk Salad Annie.

• El Paso, Texas
19 Feb
Yes he is. I was just on YouTube and found he'd recorded other songs but I never heard them, maybe I'll go back and listen later.