Do you agree with faith schools?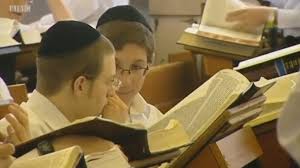 Northampton, England
February 27, 2018 6:02pm CST
To avoid confronting the extremely device religious schooling debate here in Britain the feeble U.K Education Department inserted a clever rule that stopped them shutting these places down if they were unregistered. As long as they didn't teach Math and English (the most important school subjects there are in this country) the faith schools did not have to be registered and so audited and so went untouched. They won't say why this somewhat pathetic loophole was inserted but it's believed they did not what to go up against often controversial Islamic and Jewish religious schooling, especially the Jewish ones n North London. Jews are treated with far more respect in the United Kingdom than Muslims as the Jews are simply in more important positions throughout our media, industry and society and so not held to account. The Muslims do well in healthcare and other areas but nowhere near as well as the Jews and because of that they get picked on a lot more over their religious practices. The government tried to go after religious Muslim schools in Birmingham that had bad practice but were swamped by the lawyers and they backed off. At no point have they gone after the Ultra-orthodox Jewish schools. Circumcision, clear child abuse, the Jews are allowed to get on with it. Muslim schools, post 911, were in the government's gun sights. They weren't terrorist factories but clearly not a rounded education suitable for the west. Boys were kept separate from girls and taught different subjects, subjects more likely to get a man a job and a girl a lifestyle of locked in the house with fewer rights. Muslims males seem to enjoy oppressing women. They still walk two paces behind their men in some parts of the world. Let's not mention Saudi Arabia! This issue came to the main news agenda this week after undercover cameras exposed some schools in London and Essex teaching methods, and some beatings. Some Muslim and Jewish parents send their kids to these schools for the more conservative teaching so to separate them from western children and values. But the U.K government does not like to 'get involved' in race specific issues like this and FGM, child marriage and white schoolgirl child abuse and so it festers. If you recognise it you have to prosecute against it and we simply don't want to know unless it gets out of hand, what happens when you don't do anything about it.
3 responses



• Northampton, England
28 Feb
If church are about teaching religion over facts then thats nuts

• Philippines
28 Feb
@thedevilinme
_I don't know anything about how your country's "faith schools" are being manage but here in the Philippines (whose population is predominantly Roman Catholic) there are over 160 colleges, universities, secondary and grade schools run by different religious orders of the Catholic faith. Religion may be part of their curriculum but academically these schools are on par with some of the best secular private schools here and their tuition cost isn't cheap. Your response to my comment leaves me confuse on whether this post is about religion or how schools own by religious institutions operate and the quality of their education.


• San Jose, California
1 Sep
I agree with that.Faith based schools have the possibility of eliminating conflick over a student's beliefs