GF brownies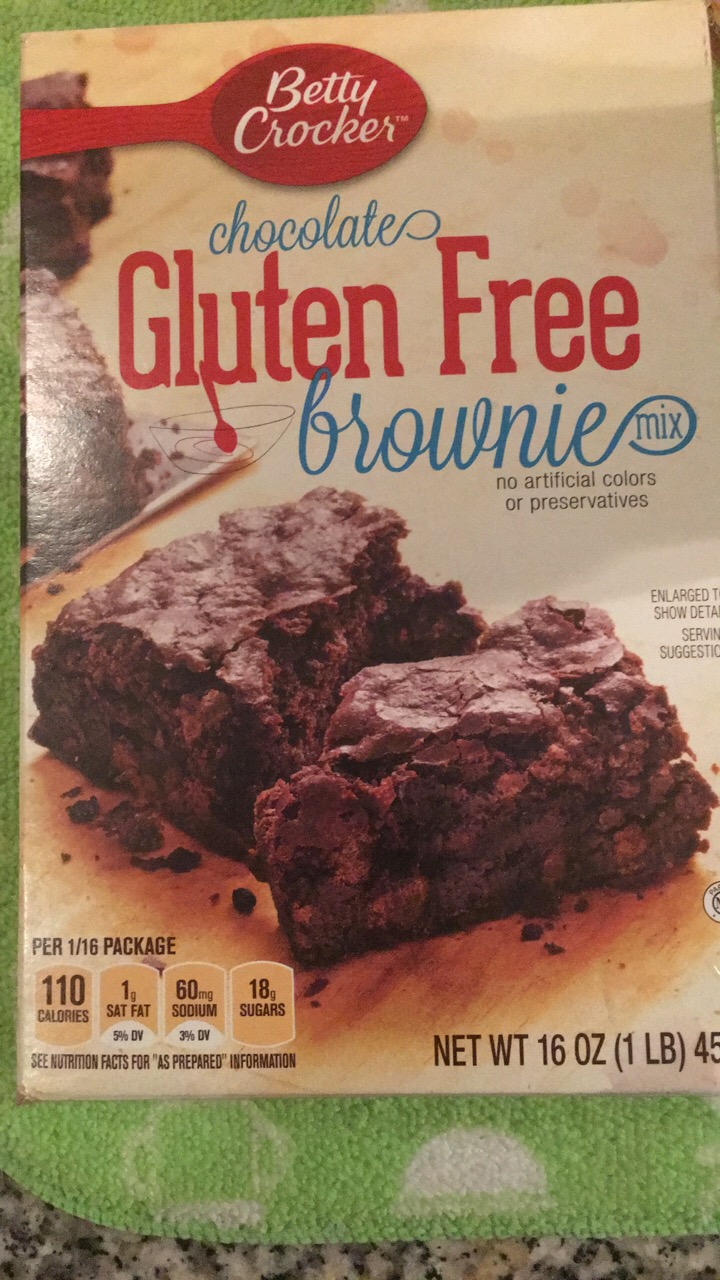 United States
March 7, 2018 10:06am CST
I bought last week these Betty Crocker Gluten free brownie mix. I got it from target on there baking aise because they always have someone mixed in with there regular food. Both me and my husband a long with our 3 year old tried them fresh out of the oven. I liked them my son liked them. My husband said it wasn't bad but different. lol yeah fa made with rice flour different texture but still good and brownie like.
8 responses

• United States
7 Mar
So many products are available now for those who need gluten free. Glad you enjoyed them

• United States
8 Mar
There are but you have to read closely because a lot are made on a nut line or have milk based products. So if your allergic to those you have to watch it. I have to look for both wheat and nuts.

• United States
8 Mar
@ShyBear88
thankfully I don't have any worries about any of those ingredients but you're right about those who have to be careful

• United States
8 Mar
@Marilynda1225
yep! There is a lot of one labeled stuff that is gluten free that people eat all of the time. Fruits and yogurt are good for subing stuff as well as oils, apple sauces those can make those things that you are food allergic to easy to change. I've learned most of them.


• United States
8 Mar
It really depends on where you get the box from. Think this one was around $5 which is about normal for gluten free mixes.

• United States
7 Mar
I know that gluten free bread is different, and I don't really care for it the texture or taste. I'm wondering what the texture is like with these?

• United States
8 Mar
This one was a lot like a normal brownie to me. Flourless bread reminds me more of an ice cream cake that's been frozen for a while and you take it out and try to eat it right away.

• United States
8 Mar

• United States
8 Mar
@CoralLevang
it is isn't it. But that's flourless cakes. The brownies at least have some kind of flour in it.


•
7 Mar
I think my brother tries to go for the gluten free as well just not sure if he tried it yet lol. I don't think I'll have the guts to try it lol. I prefer the other ones since I've only tried those kinds. The gluten free products will be hard for me to try out since I might taste the product different lol.

• United States
8 Mar
For us it's a health choice. My 3 year has a wheat allergy that is so bad he could dye from eating wheats and nuts. I honestly don't taste the difference between rice flour and wheat flour. There is a bunch of other flours to use as well.

•
8 Mar
@ShyBear88
Oh pretty much as if eating the regular kind?


• United States
7 Mar
Well, I would give them a try since they taste pretty good.

• United States
8 Mar
It was pretty good. I could tell they where made with rice flour


• United States
8 Mar
They are because they are not made with wheat flour but a difference non gluten flour. Depending on where you get it from the prices will change. I spend about $5 on it.