The Last Secrets of 9/11: What Else Aren't They Telling You?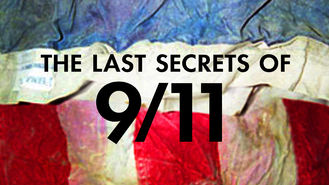 United States
March 10, 2018 6:33pm CST
There are more than a few skeletons in the closets of the coroner at 460 Brielle Avenue on Staten Island. That's where the remains of over one thousand people are being stored for reanalysis to attempt to identify those killing in the 9/11 attacks on the World Trade Center. But that's old news to most people who haven't give up the hope of finding friends, relatives or just the simple truth surrounding the events of the day. While there's no way any single documentary can contain every nugget f information, this one does a great job of fact-finding after the news crews left Ground Zero and when the word 'moved on' fro those heinous events. In fact, it was one of only three that mentioned a section of landing gear from Flight 11 that was found wedged between two buildings almost three blocks from Ground Zero. Did you hear about that on the news? Chances are you didn't hear about the sifting operation that took place at Fresh Kills Landfill from September 12, 2001 to July 26, 2002. When huge portions of buildings were removed, that is where they were taken. First reports from bystanders stated that the salvaged metal was sent to China for processing. Incorrect; eventually that is what happened to it but first it was examined closely by volunteers and detectives. That resulted in 4,257 pieces of bone and skeletal remains recovered but out of all that, less than ten percent yielded a familial match through DNA collections. Considering only 19 people were found alive at Ground Zero after the two towers fell, it was amazing what the coroners office accomplished in the ten years after the event. Most of the footage in this is of archival quality so you aren't watching something that is a copy of a copy or completely grainy. Whether you are a conspiracy theorist or have been following the timeline of the WTC events, this is worth watching. You can find it now on Netflix in the documentary section. https://www.netflix.com/title/80241900
4 responses

• United States
11 Mar
This country is good for hiding things. They have been doing it for many years now. And our government is the ones we need to blame for this. I was in Manhattan on that day and I saw those buildings get hit and then fall down. I heard all the conspiracy theories and some of them could be true. Not all of it really. I know the government was itching to go to war so the billionaires could make more money, so they planned it, I think. They could care less for the people of America. Our government really is the true terrorists.

• Lake Charles, Louisiana
11 Mar
What really happened on 9-11 has gained the ire of some conservative You Tube channels who claim that a rogue element in the U S government was responsible on that fateful day. Some of the conservative channels like the Gabe Zolna report have been removed by You Tube. I personally smell a rat about what really happened.

• Denver, Colorado
7 Apr
I'm not much of a conspiracy theorist, but I would watch this.