What is the best summer activities for dogs?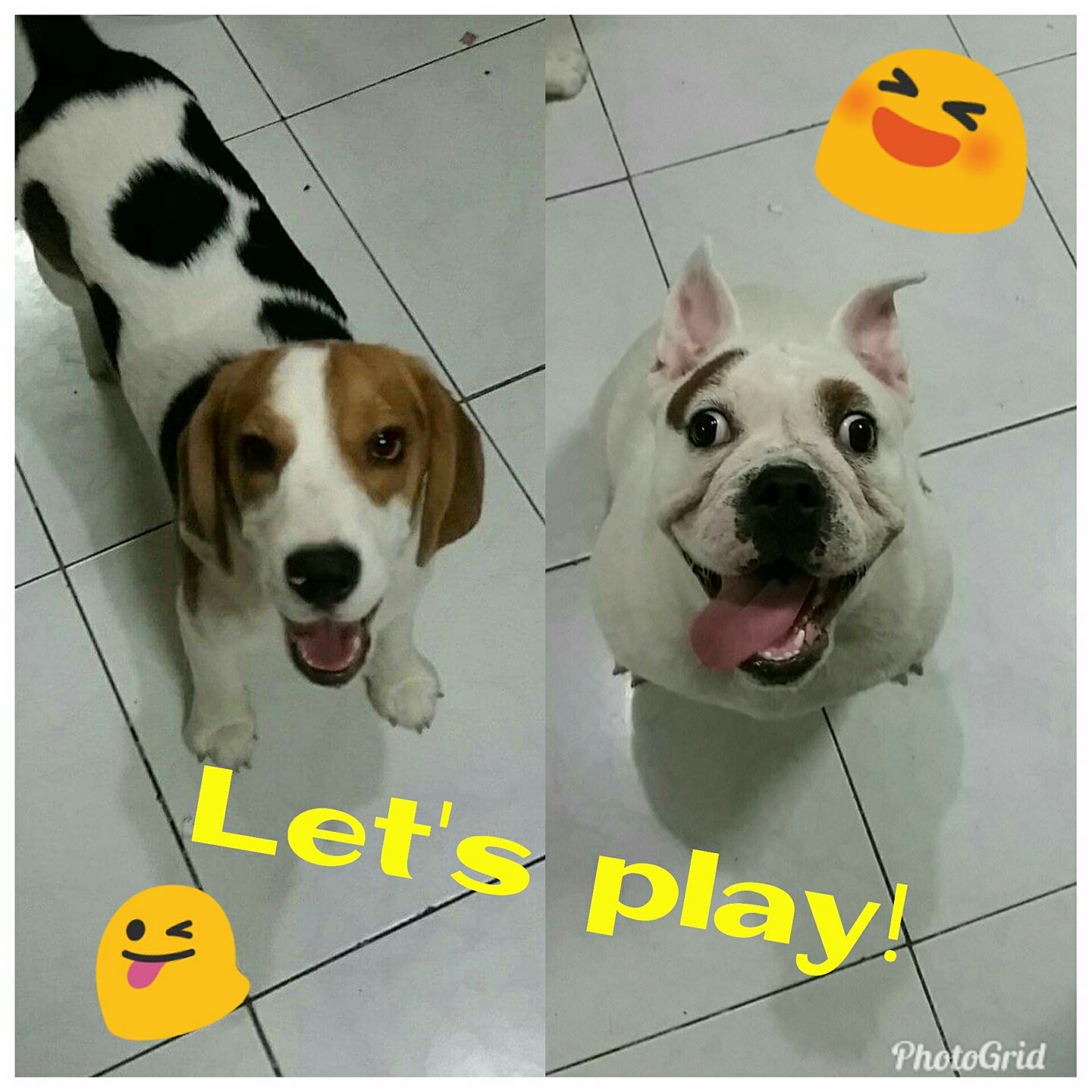 Philippines
9 responses

• El Paso, Texas
16 Mar
Your pups are adorable. If you have a kiddy pool you can fill it with enough water for them to swim in. My pup is too tall to get to swim in a kiddy pool but she does like to wade in one when it's really hot out.

• Philippines
17 Mar
My dogs are medium sized. I think they will fit a kiddie pool, but I don't think we have a pretty good space for a kiddie pool.

• Philippines
17 Mar
Are you a pet lover too? :)

• El Paso, Texas
17 Mar

you guessed it
@judyann21
I love my 4 furbabies. Maybe you have a smaller tub that isn't too high for them, that can work too plus it would make for some really fun photo ops, you like photography too, don't you?


• Philippines
17 Mar
Thank you so much. By the way, are you a dog person too? :)

• India
17 Mar
@judyann21
Yes, I love dogs but I have never had a dog in my house. I think we should have a pet in our house


• Philippines
17 Mar
@kavinitu
I think having a pet is like having a family member. For me, it is also a responsibility. I sometimes need to bring them to the vet when they get sick and provide their needs.


• Raurkela, India
16 Mar
If it's not hot then it's the time for them to play but if it's too hot there, then you should keep them cool and allow only morning walks.

• Philippines
17 Mar
Thanks. :) I always keep them well hydrated.

• Uzbekistan
16 Mar
Welcome to myLot. Enjoy the site! The first step for all newbies is to read the Guidelines to learn what is allowed or not on the site. Then you can write a post introducing yourself. Tell us a bit about yourself. Furthermore, read around as much as you can, Like and Comment on other members' posts. Only then will members come to your site and do the same. This is called interaction. Don't expect too much money-wise. If you reach $5 a month (the payout limit), you can call yourself lucky.

Have questions about myLot? Help is here!

• Philippines
17 Mar

• Canada
16 Mar
Puppies always love the beach. Playing frisbee or taking a long walk through the park. Make sure they get plenty of water throughout the day. :-)

• Philippines
17 Mar
Yes, especially my bulldog. she gets thirsty easily. :)

• Cuddalore, India
16 Mar
Hi welcome to mylot. Read guidelines to know more about mylot . You should reach minimum threshold of $5 to eligible for payout

•
17 Mar
Welcome to mylot. You should take your dogs to beach. Thats what i m going to do this summer.