Good intentions and all of that...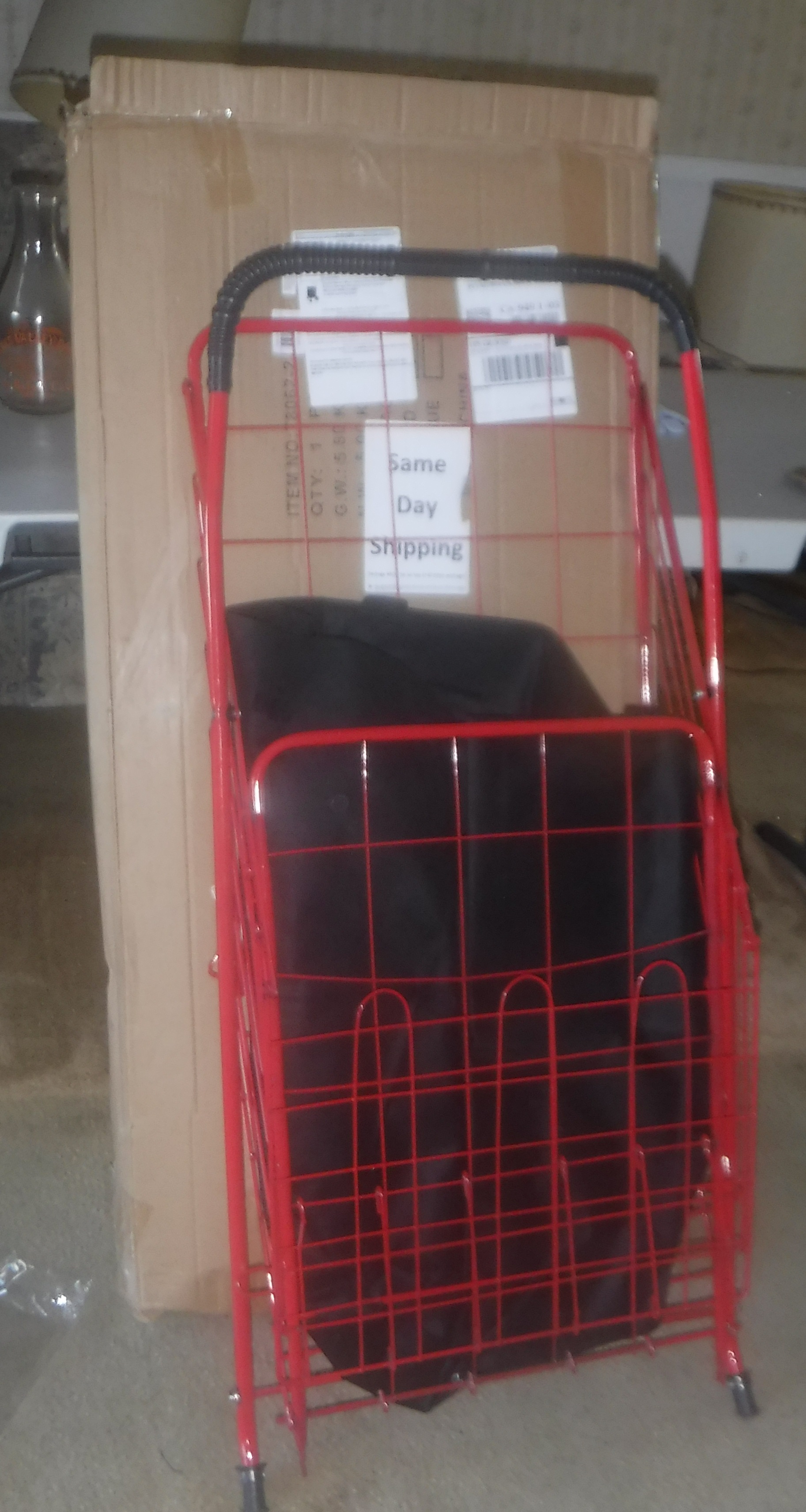 Petaluma, California
March 16, 2018 2:42pm CST
The rain let up a bit, and I decided to go to the store anyway. I went down to the bus stop, and I'm not sure how long I waited, but even though I got rained on I decided to wait a bit longer than I wanted to. I saw a man coming down the road, and I thought I'd ask him the time, but it turned out he was coming to the bus stop. We chatted for a bit, and then not long after that the bus came. I rode to the store, new cart and all, got off the bus, headed for the store, and lo and behold when I looked one of the wheels had fallen off the cart ! Goodie. Well, I was there, so I took the axle off and put the remaining wheel in the bag, and then dragged the thing in with me. I went around the store and did my shopping, mostly dog food for Angel (I still need to get her a big bag of dry food via the ordering on line method, 'cause no way could I have carried that home myself. So I got everything and got in line, and then I was talking to the cashier (one Mom and I used to go to a lot) about how the wheel fell off my cart and it was going to be interesting getting everything home. Suddenly the lady behind me says, "I'll drive you home."


I accepted, thinking what on earth else am I going to do, and after the lady was done checking out we went to her vehicle in the parking lot and she let me load up while she unloaded her things. She found my house pretty easily when I gave her the directions, helped me carry my things to the doorstep and went on her way. So, that excursion didn't turn out too terribly bad. Don't know what on earth happened with the cart wheel, as I wheeled it down to the bus stop with no problems, but...?
1 response