Keep Writing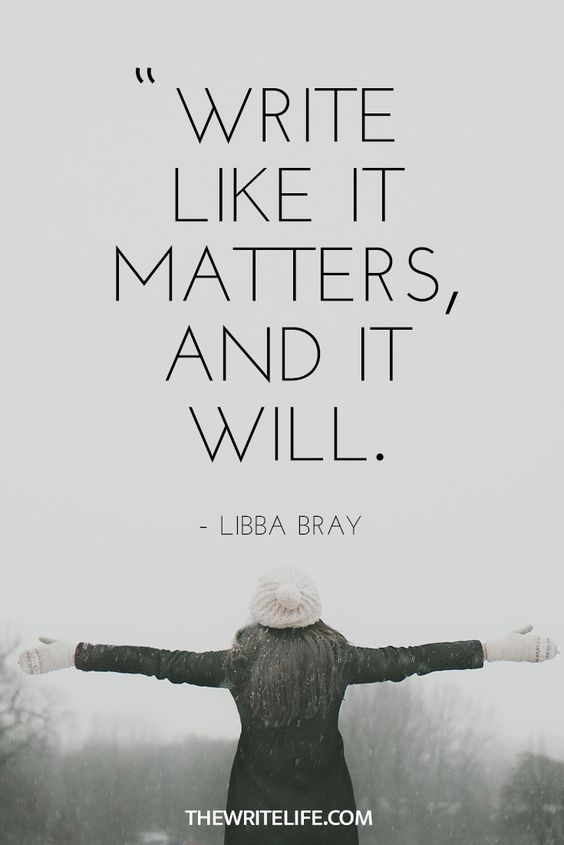 United States
March 16, 2018 9:37pm CST
Do you love writing? Well, don't let nothing or anyone keep you from writing. I love writing and sometimes I just write words that have no connections to my thoughts. Have you ever been there? I mean my mind starts racing from one word to another. No matter what, just keep writing until your heart and soul becomes satisfied. Be blessed and here's to happy writing!
7 responses



• Manila, Philippines
17 Mar
Yes I do but I need to get inspired to be able to write something. I cannot force things if Is there nothing in my head to write even if I have the idea. I want things to naturally flow as I write.


• United States
22 Mar
Sounds like you have a plan in place - Remember, it is possible to just start writing, then the flow will begin as the pen hits the paper


• United States
22 Mar
That's awesome - I love to write as well.


• United States
22 Mar
Writing is a wonderful way to express yourself without critics or an audience (unless you choose to share)

• Hong Kong
17 Mar
@LPort2017
That's a very good advice for all aspiring writer.



• Canada
17 Mar
I too love to write. It is good for the soul to let everything spill out onto a page. :-)

• United States
22 Mar
Thank you for your comment - Happy Writing!