Pelham Police Officers rescue a dog that ran away on Monday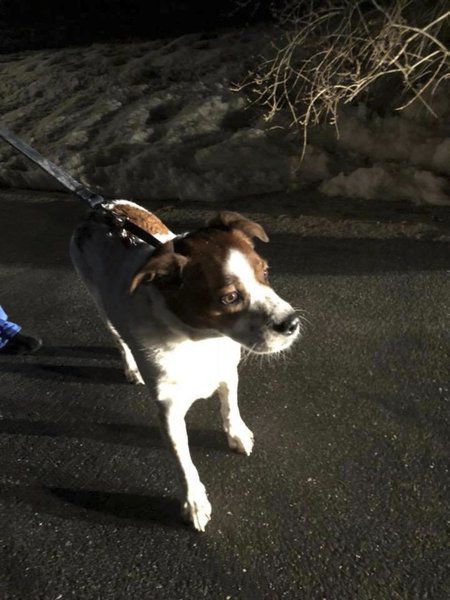 Lake Charles, Louisiana
March 19, 2018 7:01pm CST
Kacy Spangler is one happy person when the Pelham Police in New York went the extra mile to locate a three year old Labrador and Boxer mixed dog named Freckles that ran away from his owners home just after midnight on Monday. Pelham Police Officer Bruce Vieira along with Sergeant Brian Brabato and Officer Michael Kasiske assisted him in an attempt to find Freckles before he would find out either deceased or injured. One motorist found Freckles sitting on a bridge on Willow Street. When the officers tried to capture Freckles, the dog went into the woods and into Beaver Brook. Freckles fell into the the frozen brook but he was able to go to an island on Beaver Brook using thermal imaging where Officer Vieria risked his life to cross the frozen brook to take Freckles home to his owner. Kacy was so appreciative that the police officers were happy to find her dog and return him to his owner after a two hour pursuit to save Freckles. My belief is that many police officers have dogs as pets and they know that dogs are a human's best friend.
3 responses

• Los Angeles, California
20 Mar

• Thailand
20 Mar
5 claps, 2 stops and a loud "hooray!" to these policemen.

• Lake Charles, Louisiana
28 Mar

• Thailand
28 Mar
@Deepizzaguy
I wonder what issues this dog has with his master to run away from him... He should be grounded.


• Lake Charles, Louisiana
29 Mar
@Mavic123456
I guess the dog wanted to run outside his home for a short while.


• East Tawas, Michigan
20 Mar
You are right, my son-in-law is a police officer and they have three dogs at home! I'm so glad they rescued Freckles and returned him back home:)