Taking Books To The Desert - The Camel Bookmobile by Masha Hamilton - Book Review (19)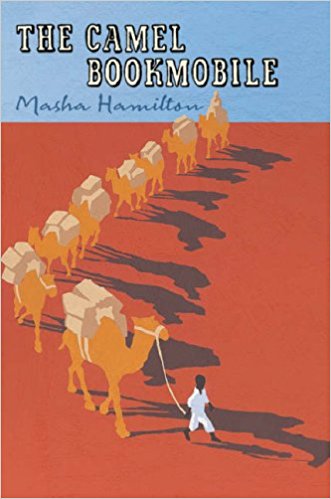 Uzbekistan
March 20, 2018 1:13pm CST
Fiona Sweaney, a librarian from New York goes to Kenya to work on a project taking books to settlements by camel caravan. The remotest settlement is Mididima where a tribe of 175 half nomads live. Mididima becomes especially dear to Fiona's heart because she's got to know some eager readers there. Her Kenyan boss, on the other hand, would like to delete this destination from the list rather sooner than later. It's just too far away and hard to reach; even the lead camel regularly plays foul tricks in order to delay departure if it's Mididima where they're to go. The settlement has been chosen because there's a teacher teaching the children English and Swahili - without books, paper or writing equipment. One day it so happens that a boy doesn't give back the two books he's borrowed two weeks before. He refuses to give any reasons. The camel caravan leaves after futile discussions. Fiona's boss is furious. The rules are strict and the future of the Bookmobile coming to Mididima is threatened. Fiona offers to go to Mididima alone for four days to clear up the case. She's intrigued by the boy's stubbornness but there is also the teacher who attracts her, and this not only intellectually. The tribe has been divided on the cause of getting books from the outside world from the beginning. The elders are strictly against it fearing the slow but sure to come erosion of their traditions. What they have to know to survive in the desert and live a decent live according to their standards they do know. But not only the elders are against new ideas, also some of the young ones refuse to learn to read and write. Fiona's stay in a world that doesn't resemble her own in the least bit, how the disappearance of the books and the ensuing scandal affect the tribe's life, why the boy refuses to explain his deed, what comes of the attraction Fiona and the teacher feel for each other make up the story. Is it a good thing to spread literacy among peoples without direct contact to cultural institutions? Can't the Western values seeping into traditional cultures via books and magazines destroy traditions which have kept tribes together for thousands of years? In my opinion, it speaks for the author that she doesn't give a clear answer. If she did, the book wouldn't be a novel but a treatise. The 'primitive' tribes people have as convincing arguments as the sophisticated New Yorker. The lines between who teaches and who learns are blurred. The novel doesn't only raise questions concerning spreading literacy among illiterate peoples, there's also the wider question of what good foreign aid does and if the many, often naïve, do-gooders shouldn't rather stay at home and focus their energy on the problems in their own countries. But can the wheel be turned back or is it already too late for the few peoples not yet 'civilised'? Maybe they're already condemned to perish and it's only a question of time when this will happen. So many questions that stay in the reader's mind after finishing the book - that can only mean that The Camel Book Mobile is a good read. --- If you're interested in my other book reviews, click on the green line at the top of the site (Malus Book Reviews)
6 responses

• Italy
20 Mar
Tribes and other civilizations have reached a balance that can be broken if you add something new, something different. That happens when you introduce a new species in an environment, a war often takes place and sometimes leads to an irreversible change. I can try to guess the reasons why natives are against literacy, but I bet the book is more exhaustive and your description got me curious.



• Daytona Beach, Florida
20 Mar
Excellent review. Made me want to just know more and more. I will check this book out. I enjoy stories that take me to places I have never been before and stories that are intriguing. I think it is a great idea to help people get books where books are hard to come by particularly children who otherwise might never learn to read. Actually, this book made me think of the movie Romancing the Stone only because there the main character also goes off to places unknown.

• United States
22 Mar
Sounds like a really good read and I will look for this in our local library, thanks for the suggestion !

• Green Bay, Wisconsin
22 Mar
This sounds like a really good book. Thanks for the review.