what do you guy's think about avengers infinity war???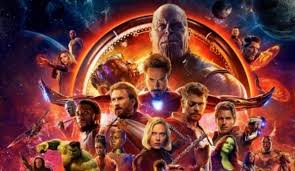 Bangalore, India
March 21, 2018 10:56am CST
Well I actually really loved the villain thano's ...having said that I am from India and I was not a sincere follower of marvel movies...but in recent times i started to follow. recent means from iron man 2....i am in totally in love with the trailer.. even though thano's cgi looks little iffy i still loved it... but i am hoping in the movie it will be a lot better. for some reason i always like villains...among hero's my favorite is spider man...who's your favorite?
1 response

• Nairobi, Kenya
21 Mar
spiderman is my favorite too