Time for a Reward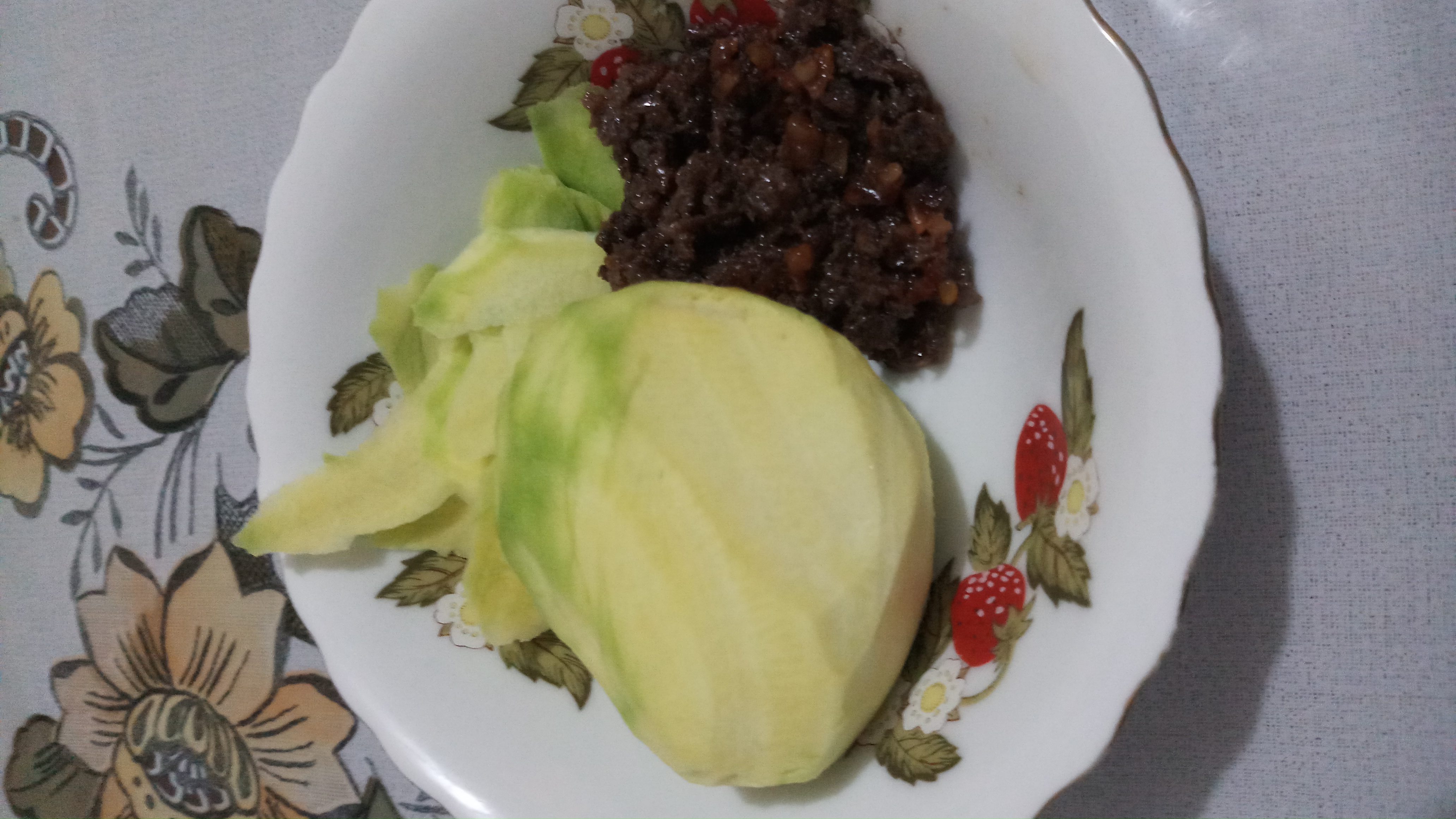 March 30, 2018 9:21am CST
Midnight snacking now after doing the laundry. Finally.I have finished washing our dirty clothes ( my clothes and my husband's) that had been in the laundry basket for two weeks. It's a feat! I am rewarding myself with sour green Mango with shrimp and chili garlic paste. My Chinese doctor forbade me from.eating anytbing sour.He said it is not good for ovarian fibroids. Why am I eating it now? That is why it is a reward.Because I hardly eat sour food since my doctor has advised me to refrain from eating it. What are you snacking on now?
7 responses

• Philippines
1 Apr
really? i don't think i can eat something cold (ice cream) then wash it down with something cold (pepsi).

• Philippines
1 Apr
@skysnap
even if i have a sweet tooth,i don't think i can manage that much sweetness, either - ice cream and softdrink together.


• Manila, Philippines
30 Mar
Oh please I am craving that even before I had my monthly visit. Since I didnt eat one, until now I am craving for it. MAy you send me some? hehehe just kidding. Good evening.


• Manila, Philippines
30 Mar
@Iam_jauntyjen
dont be mean. hahaha you are making me more hungry.



• Philippines
1 Apr

•
4 Apr
@hereandthere
yes. Our neighbor next door bought our house.And on 10th we'll move to Korea.


• Philippines
31 Mar
how many loads did it take? i hope you have enough space to hang them to dry.

• Philippines
31 Mar


•
30 Mar
@NoorNoor
well do not compare me to your mom.
@NoorNoor
You do not know what's going on in my life that is why I was not able to wash the "all" our clothes in one go. By the way,I have been washing our clothes on a daily basis little by little so that they will not stink. It is just that today,I intended to wash AAAAAAAALLLLL
@NoorNoor
I do not like your comment.

• India
30 Mar
@Iam_jauntyjen
why should I compare you with my mom without knowledge.I just told what my mom used to do.I never thought you will react in this way.I didn't mean honestly...I even don't know who are you.I think this is my first comment to your discussion.why should I do that.. I'm extremely sorry

you can delete my comments.

• United States
30 Mar
Well, glad you are just have this sour food as a special treat. I just ate a salad, so no snacking needed. Maybe later on, though.

•
4 Apr
i like eating salad too.Particularly, cabbage and carrots with thousand island dressing

• Bunbury, Australia
1 Apr
I could eat snacks all day and not worry about meals.