The chicken's claw increases long time of human's young durability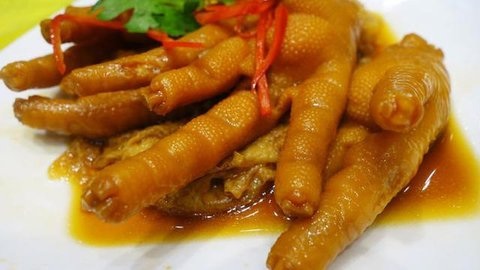 Semarang, Indonesia
April 10, 2018 5:00am CST
How unbelieveble this is ? A claw can help our dermis young for more time. Based on Chung-Hsing National University of Taiwan. A chicken claw contains a lot of colagens. It is very good human dermis cells. So that will keep our skin fresh and look good for more long time. Beside that, chicken claw also contains another minerals such as magnesium, phosphor, and zinc which help our body peotection. It also contains much protein and calsium that very good for our bones. How do you think about it?
9 responses

• China
10 Apr
It's really good news.I will buy some after work. lol

• Baguio, Philippines
10 Apr
Wow! That's really a good news.. I rarely eat chicken's claw because I don't like the texture, hehe!!! But now that I come to know it has many benefits on health then I will try to eat more.. thanks for sharing dear friend..

• Singapore
10 Apr
Yes you should eat it more especially good for women.



• Hong Kong
10 Apr
@Shola9
Hi and welcome to myLot my friend.


That's a very interesting information my friend.



• Singapore
10 Apr
In your home land, i think someone had fried them and sold it as snacks.


• Singapore
10 Apr
I love to eat chicken feets especially braised and curry ones.

• Manila, Philippines
10 Apr
NO matter what the health benefit is, I will not try it. I am sensitive to those kinds of foods.