When you trully love your partner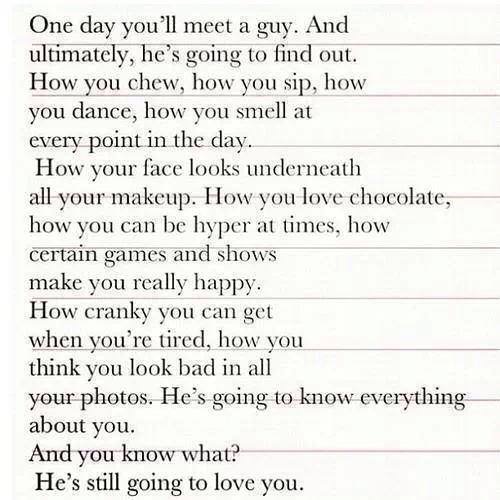 London, England
April 17, 2018 5:02am CST
There is no such a perfect relationship and it will always be tested through time. Things can't go smoothly as we dreamed or as we wish, hurdles, unendless petty fights and trials. When you trully love someone, you should not give up easily, weigh things and ask your self if its right or wrong. We are not perfect human beings and things sometimes get out of hand, things you can't control and things unexpectedly happened. You know how to accept the one you love and not just by leaving her or him coz he/she exploded. I still believe in true love coz i can witnessesed to myself that I trully love my man. I am not perfect and I make mistakes but I won't make any abrupt decision that I might end up regrettiing one day. I just prayed that one day, hope everything will be alright, hope that I can sleep at night soundly and hope that love will still be there.
8 responses



• Philippines
17 Apr
I do believe that true love exist but you have to nurture it while you go along. It needs constant reassurance from both parties. Let it grow while you go along. Never stop giving your best. Never, stop caring, never stop loving. Trials will come but look forward to each new wonderful day together not leaving the other behind. I will borrow a wonderful teaching that i read it goes this way. If there is love there is no pain, if there is pain, the pain itself is love. i am sure love will always be there if we want it to.

• Philippines
17 Apr
True love exist even two people with different beliefs and point of views inlove they both learned how to adjust and respect each other.

• Baguio, Philippines
17 Apr
Yes that's right.. you are willing to sacrifice when you truly love someone.. I do believe also that true love exists.