Woman in a nursing home spreads goodwill by dressing like the Easter Bunny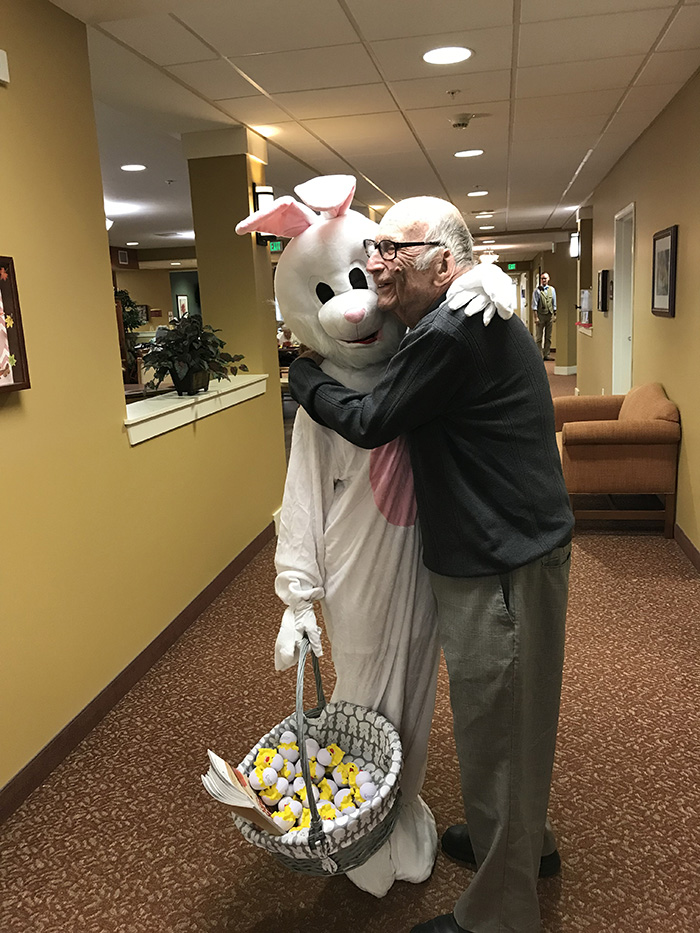 Lake Charles, Louisiana
April 17, 2018 6:33pm CST
Diana Demers who is the activities director at the CareOne at Redstone in East Longmeadow Massachusetts is one person who has a heart of gold this past Easter by dressing up as the Easter Bunny to spread love to the elderly and children alike. Diana likes to dress up in a funny costume to make the lives of the patients better by spreading love to them by hugging them and making them laugh at the various nursing homes in the area. I like the way Diana is doing her part to make people feel better through her work in the nursing home in her area.
5 responses


• Lake Charles, Louisiana
17 Apr
She dresses in funny costumes on all on her work days at the nursing homes.

• Philippines
18 Apr
@Deepizzaguy
well, that's laudable. By the way, how old is she?

• Lake Charles, Louisiana
18 Apr
@dodoazo
I think Diane is 26 years of age.


• Bunbury, Australia
17 Apr
Diana sounds like a lot of fun. I'm sure she enjoys bringing such happiness to people.


• Lake Charles, Louisiana
26 Apr


•
18 Apr
People really enjoy seeing someone dressed up in a costume! Great to spread the spirit of love and joy to others. That's why all the sports teams have mascots, lol.

• Lake Charles, Louisiana
22 Apr
You have a very good point there DB.

• Lake Charles, Louisiana
26 Apr

• Los Angeles, California
18 Apr
She brought some good cheer.