Brisket for DAYS!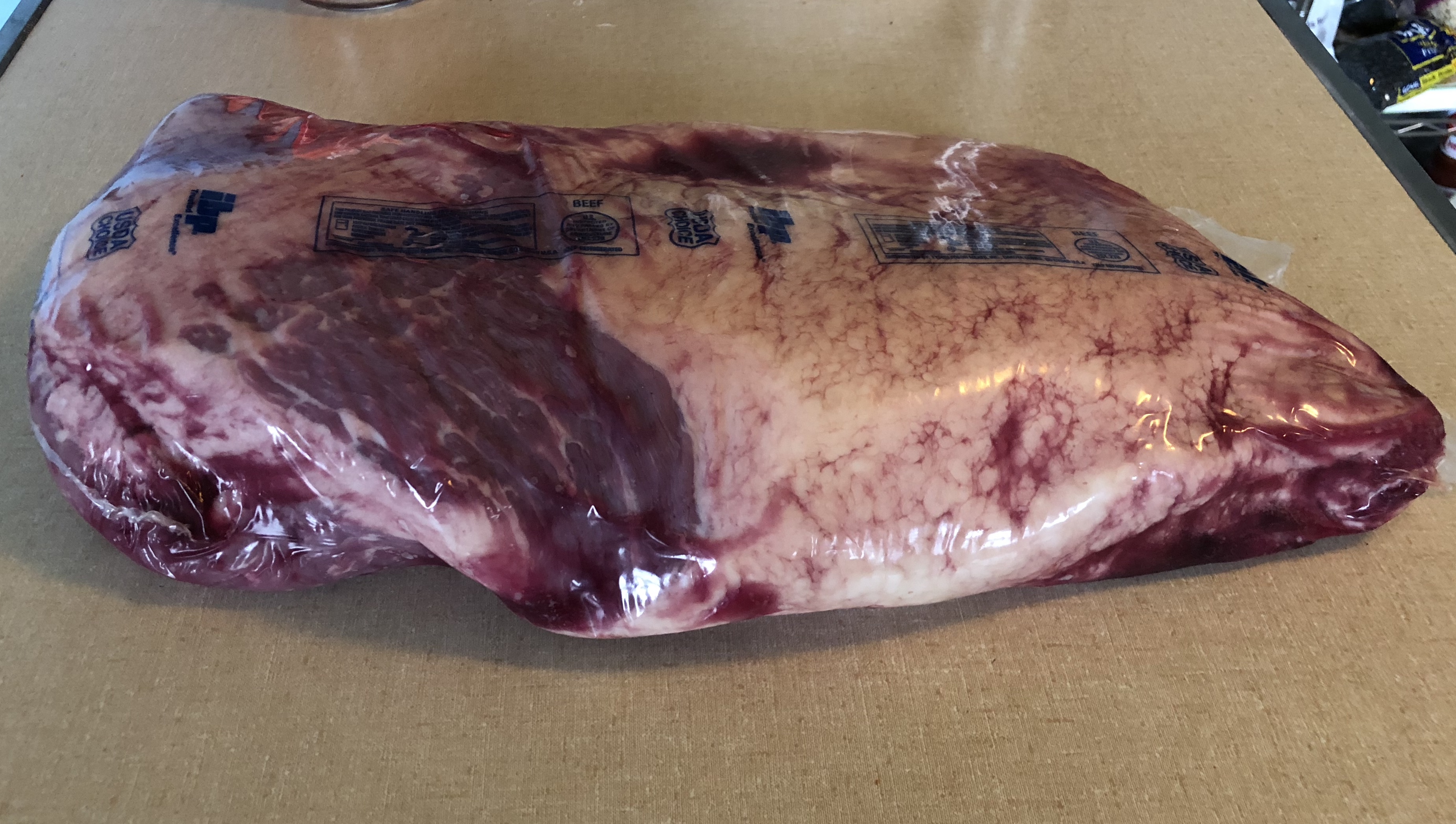 United States
April 19, 2018 4:19pm CST
Oh boy. The executive chef at our hangout heard my husband and I talking about wanting to smoke a brisket, so he offered to order one from his meat supplier for us. We said "sure" figuring that it would be better quality than what we usually get from the grocery store. It came in today while my husband and I were having a few after-work drinks. It was 12.75 pounds!!!! He sold it to us for what it cost him which was $82.75. That's a lot more expensive than what I would have paid at the grocery store, but this is also a much larger and better-quality piece of meat than I would get there so we weren't at all upset by the price. I usually pay about $45-50 at Shop Rite when I buy a brisket and it is like half the size if that. My husband looked up the amount of time required per pound for brisket (we don't do them that often) and calculated that this sucker will take 18 hours to cook. . . and then it needs to rest for at least 2 hours after that before we can slice it. We will start smoking/cooking it tomorrow night to have it for dinner on Saturday night. Of course we are expected to bring some smoked brisket back to the restaurant for the chef, servers, and bartenders to try. We still will have a ton beyond that so I put an offer out on FB to see if anyone wanted to come over on Saturday to join us for dinner. I'm going to make homemade mac and cheese and cole slaw to go with it. If things get crazy and a bunch of people decide to show up, I'll do homemade baked beans as well. We shall see!
6 responses


• Pittsburgh, Pennsylvania
20 Apr
I have heard of Brisket but have no idea what it is? Can one make one in an oven? The meal you are planning sounds yummy! Coming home from my injection Wednesday my neighbor I noticed was already smoking something, It was sunny but still on the cool side! Hope you enjoy your brisket!