Dynamo Tshirt to Flag - Trick Revealed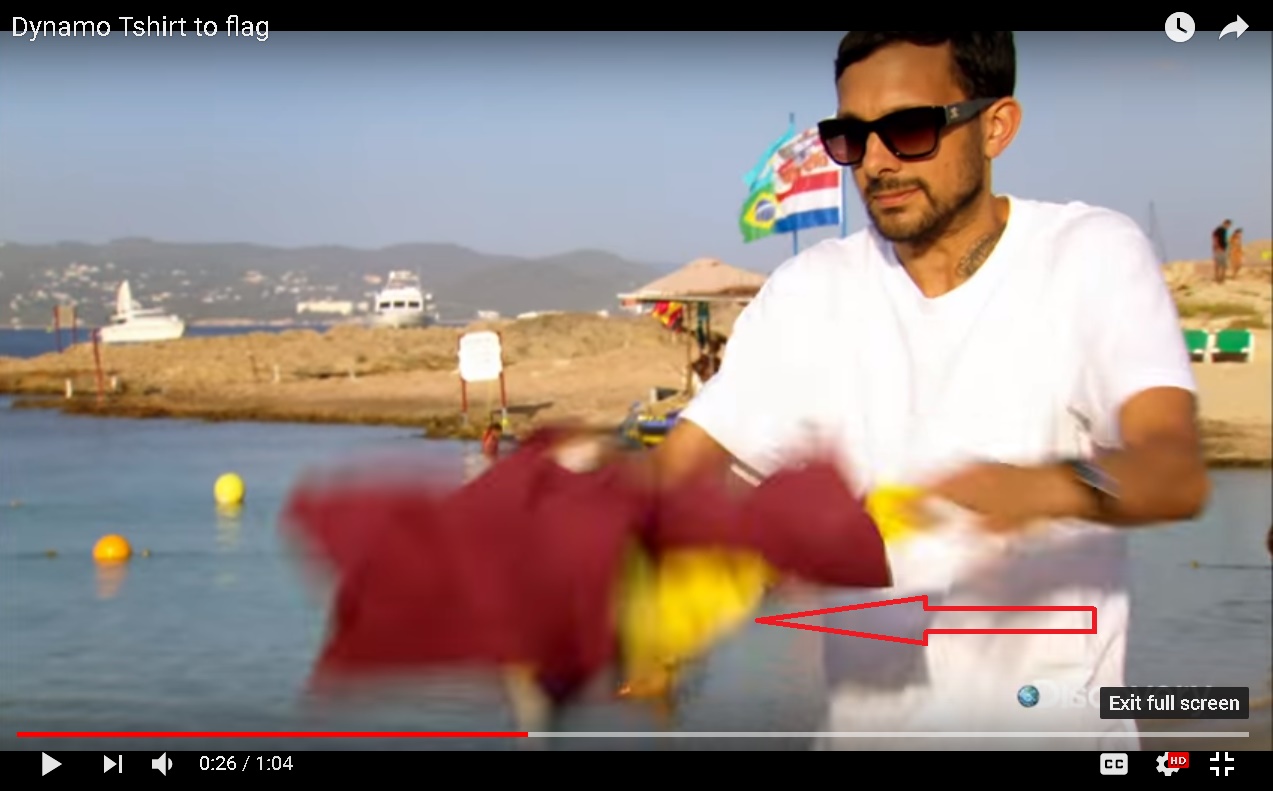 Philippines
April 20, 2018 12:04am CST
Hello, today I have not much to do so I watch some youtube videos and I came across a video of Dynamo the magician..I watched the video till the end and read some of the comments. Viewers are amazed how Dynamo changed the tshirt to a flag and hang it on the flag pole far away from their location? This is how he did it, no magic just simple trick and some associates. First Dynamo asked the guy for his shirt at 00:21 00:23 Dynamo's fingers are keeping something aside from the shirt, his fingers are arranged to hold both the shirt and the flag 00:25 see how Dynamo blocked the flag pole and easily let the shirt drop off in front of him not letting the camera to focus on the ground while his other fingers let loose of the flag. 00:26 you can easily see the yellow color of the fabric 00:27 the camera just didn't show the ground because it will reveal the shirt. That's how easy this trick is, you can make a video like this as well. Here's the video link:

Dynamo the magician works his magic at the beach. Connery.dk
2 responses

• Bournemouth, England
20 Apr
He is a brilliant magician. Sadly Dynamo is ill at the moment but hopefully we'll see him back in action soon.

• Philippines
20 Apr
Some magic trick over there. Well, if it's for the cameras then it's a nice trick.