Home...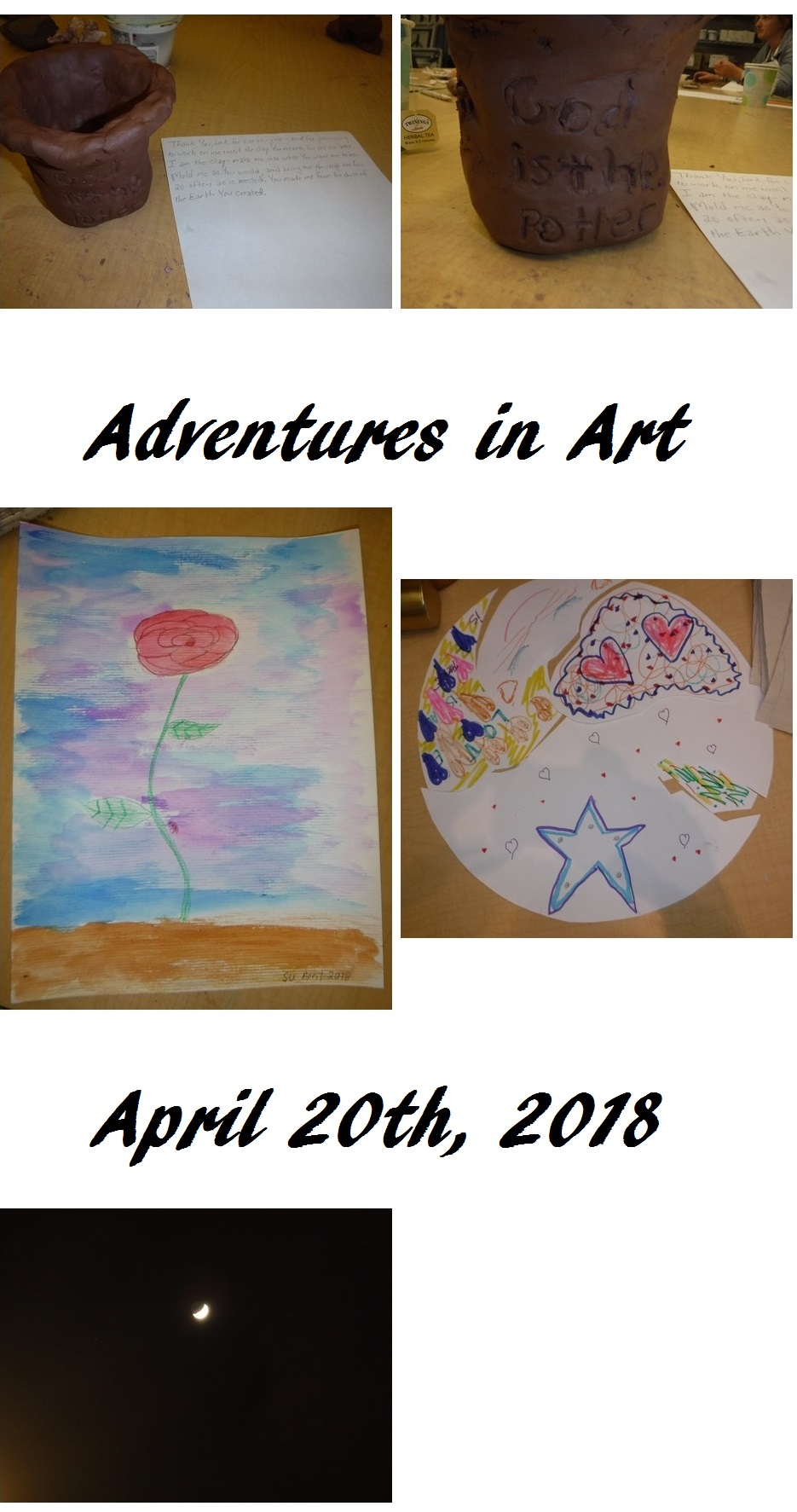 Petaluma, California
April 21, 2018 12:40am CST
Well, went to the "new age" art class again tonight. It was a little more "free" tonight--as at one point the instructor let us do what we wanted with the materials. I painted another drawing/watercolor--and wasn't as happy with it as I was with the first "drawing with watercolor wash" that I did in this class, but it turned out okay. I'll probably scan/shrink it down/make Artist Trading Cards out of it like the last one. Another thing we made was out of clay--the instructor wanted us to make a "god" to celebrate Earth day--and for me that was a big no, so I made the first thing that came to mind when I saw the clay--a "pot"--and I "wrote" on it: "God is the Potter" (one side) "I am the clay" (the other side). All the while with the hymn "Have thine own way, Lord" going through my head. I don't know that I'll go to another of these, as I have the Art Journaling class coming up and I don't believe I can afford both, but I'll see. I didn't get the things done around the house that I'd planned to tonight, but there's tomorrow.
2 responses

• Manila, Philippines
21 Apr
They are wonderful and creatively done.


• Malaysia
23 Apr
Your adventures in art looks great! I like all of these art work. I also like what you wrote "God is the Potter, and we are the clay."